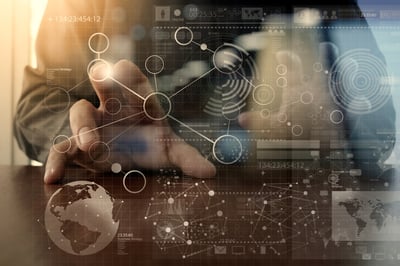 With nearly two billion websites, innumerable security threats are lurking all over the internet. Your company doesn't need to leave the door open when your employees require access to a certain number of websites to run productively and efficiently. That is why implementing a firewall into your small business system is essential. Firewalls work to keep your entire organization more secure, and the more you can restrict, the less opportunity there is for a security breach.
What does a firewall do?
Your firewall guards your whole network of electronic devices by filtering traffic and blocking unauthorized access to your system while only permitting safe outward communication. For example:
If a hacker tries to access your computer remotely, they will automatically be blocked from your system.

If an employee accidentally clicks a link leading them to an unsecured website, the firewall would protect their device.
Otherwise, business operations and communications can continue as usual if they don't breach the pre-set firewall protection standards.
Why does your SMB need a firewall?
Small businesses are the number one target for cybercriminals, so your IT systems must be guarded with a multi-layered line of defense. A firewall ensures that if a new threat can sneak past one piece of your security system, several others are standing guard to protect your data.
Firewalls also act as a monitoring system by logging network activity and creating patterns to detect incoming threats, blocking the attack before it reaches the system. The longer the firewall is in place, the more data it records, and the faster it can mitigate cyber threats. A firewall will also alert you to any spikes or suspicious activity it finds within the system so you can locate the breach and lock your network down to minimize any damage or data loss.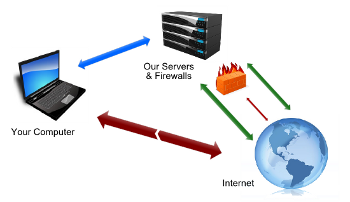 Since most workstations vary between in-office, home, and remote, small businesses must implement a virtual private network (VPN) solution. A VPN encrypts your data even when employees work on a public WiFi network. It also protects your employees that work from a personal device at home that might already have a virus on it from an accidental click or download.
Why does my firewall keep blocking everything?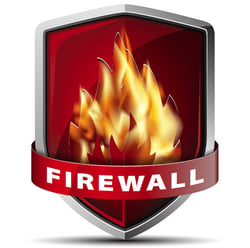 If you get a secure firewall that offers a wide range of robust features, it starts with a minimum radius of sites it considers safe to access. So, when you first implement your firewall, it's likely to block you from going to the websites you require. Here are a couple of solutions to troubleshoot your firewall:
Reset the browser settings

Check your WiFi connection, as well as your network adapter

Restart your computer
If you're still experiencing issues, contact your IT support provider or department. We can program your firewall to suit your company's specific needs or determine if there are any other systematic issues stopping you from working.
How does my firewall integrate with my cloud systems?
Because of the pandemic, many small businesses have shifted their data, applications, and services onto the cloud, appreciating the additional benefit of flexibility towards different work environments.
Still, cloud solutions are a security risk for small businesses if the data stored isn't properly backed up and safeguarded from unauthorized personnel. While including a firewall with your cloud solutions is recommended, partnering with an IT service provider will help to provide expertise and quickly resolve any significant issues you may experience with the cloud.
Turn up the heat on your IT defenses with CoreTech
Your firewall is not infallible, and you will need other pieces of the cybersecurity puzzle to keep your business secure. Every piece of protective software installed or hardware connected to your system does a specific job of protecting your business.
Contact us for questions or help regarding your business firewall or network security!
Additional Resources:
(Updated by CoreTech Staff on 05/03/2023)