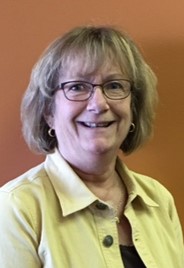 Meet Sue Sims! She is a Unified Communications (UC) Engineer. Sue programs most of the phone systems that come from us and puts together the user-guides/manuals that clients receive with their new phone systems. She also helps with the cut-over for larger jobs where we transition a whole business from an old system to a new one. Read on to learn more about one of our outstanding UC Engineers!
What do you like most about your job?
I like that I never get to a point where I know everything. I always get to learn something new every day and overcome different challenges. I started working with phone systems about 30 years ago and so much has changed since then. I started as a customer, myself, and then transitioned into installing phone systems.