Twenty years ago, on July 17, 2000, CoreTech president Chris Vilim and his father, Larry, joined forces to deliver quality IT services to Omaha's small businesses.
From the outset, CoreTech sold, installed, and repaired a variety of technological equipment and offered numerous solutions for networking and computer support. CoreTech also partnered with other local companies to provide solutions that were not part of its internal portfolio such as application development and business phone systems.
As they tracked the emerging trends in technology, though, CoreTech realized they were on the cusp of a new offering: providing IT managed services. At that time, they were a little ahead of the curve, but it wouldn't take long before clients took notice of how CoreTech's approach worked.
A New Focus
As CoreTech continued developing their range of support services, they naturally evolved into an IT managed service provider (MSP), especially as data and applications moved to the cloud.
"Becoming an MSP is, on one hand, a cost-effective way to deliver solutions for clients," Vilim says. "But more importantly, it also offers proactive IT management and allows for the alignment of a client's business interests with the best technological solutions. It's win-win for us and our clients."
Along with the move into managed IT support, CoreTech acquired two phone companies in 2017, as voice services have steadily become more integrated with networks and computers in the last ten years.
To this day, CoreTech offers a wide range of services in both IT and business phone system management.
A Growing Company
Initially operating with eight employees, today the company maintains 25 employees who serve more than 250 clients through application-driven support, management of workflow and business processes, maintenance and updates and cyber security solutions.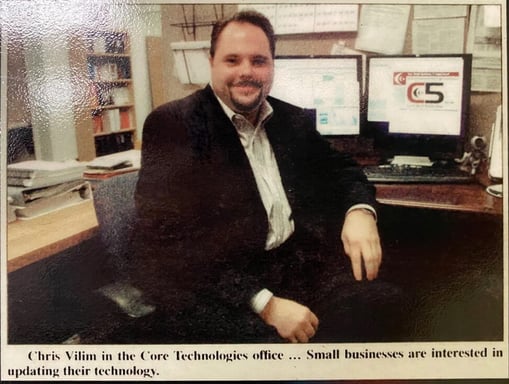 Ten years ago, the company joined a peer organization to help the team evolve as a business as well as a technology provider. With more than 500 members in the organization, the CoreTech team is able to leverage the knowledge base of other tech professionals and finds great value in interacting with other IT companies across the United States.
"The group has provided a lot of information to help us grow and mature as a company," Vilim says.
Maintaining Core Values
Throughout the growth and change CoreTech has experienced, two things remain constant. First is a commitment to truth and honesty—to always remaining transparent.
"We've always had the goal of doing the right thing," Vilim says. "If that means we're not the right fit for a business, we're happy to provide a referral. We've always been in it to build a long-term relationship, even when there wasn't a recurring agreement."
The second is always operating as a family business, meaning staff members are valued as family, not just employees. "We work to live, not live to work," Vilim says. "We are aware people have family priorities, and we're flexible and supportive with the team. Having balanced individuals that do have priorities outside of work makes them better individuals, better employees. It makes everybody happier. The technology comes and goes, but if you don't have the right people, the technology and tools don't matter."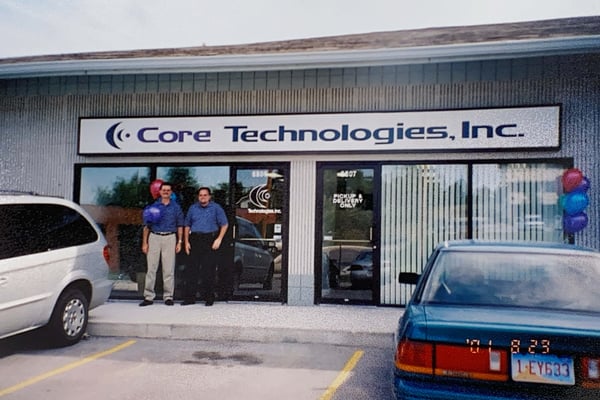 One key lesson Vilim says he's learned along the way is to always follow through on doing what is right, which can be difficult at times. "It may not feel great at the moment," he admits. "But you need to be able to look at yourself in the mirror and know that what you did is right. There's more to life than the dollars and cents and closing the deal."
The Next 20 Years
As CoreTech looks ahead to its next 20 years, the company aims to make a mark not only on the MSP industry but also in its local community. Therefore, it has embarked on a campaign to execute 20 acts of community kindness.
Exactly what those acts of kindness will be is still unknown, but the company is seeking input from its entire team to determine what areas they see as important. "We've been talking about ideas of how to increase community involvement," Vilim says. This could lead to both monetary support for and bringing awareness to organizations that may linger under the radar.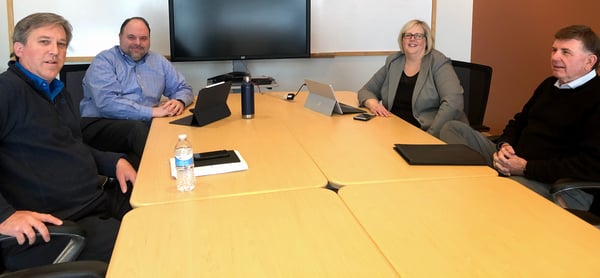 Looking forward, expect CoreTech to evolve and adapt to ever-changing technology in order to stay at the cutting edge of integrated IT services and solutions. From managing your existing servers, networks and devices to running and maintaining your cloud services, all with end-to-end security, CoreTech is ready to address your IT and business phone system needs. Call or contact us online for more information.