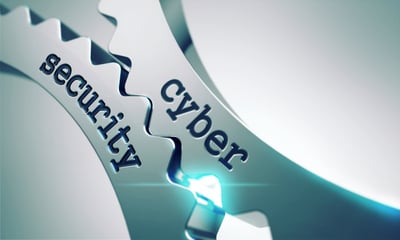 Cybercriminals use ransomware to infect a network or desktop and lock or encrypt vital files and data until a ransom is paid. The ransom could be high and financially debilitate a business. More often than not, sensitive data isn't released even after the ransom is paid. The only guaranteed result of paying a ransom is the cybercriminal receiving funds to keep harming other businesses.
Avoiding a ransomware attack is your first line of defense. However, you will also want to develop a ransomware incident response plan which will protect your business and minimize damage if a hacker places ransomware on your system.
Why do you need a ransomware response plan?
Maintaining a ransomware response plan will bolster your business resilience in the event an attack occurs. Cybercriminals go beyond phishing emails that will download malicious malware. The hacker will infiltrate a system to evaluate the network, find all the security loopholes, and locate the most sensitive and critical data before they launch an attack. When you hire CoreTech, an Omaha IT security provider, we will use a third party that specializes in detecting any ransomware behavior in your system. Some IT security providers will also monitor your system to fix vulnerable areas.
If an attack occurs, damages are mitigated because the business has a ransomware response plan and is ready to execute. Without a ransomware response plan, it is easy for the staff, and everyone involved, to fall into a state of chaos. Creating a ransomware attack plan will detail procedures for the team that will mobilize coordinated actions.
What to include in your ransomware response plan:
1. Whom to contact: Contact your

IT security provider

, company IT staff, upper management, and cyber security insurance provider. You will also need to contact the Internet Crime Complaint Center, or you can contact the DHS or CISA. Your IT service provider will help you identify the correct agencies to report to in your ransomware response plan.


2. Contain the incident: The encryption can be stopped from spreading when ransomware is detected quickly. All computers, backup servers, and other devices must be disconnected from the network. Outline in your response plan what steps need to be taken by a company representative right away. This person(s) will be identified in your response plan.

3. Assess the damage: Each device, application, and every aspect of the network must be thoroughly investigated. Your IT security provider and cyber insurance provider dispatch teams, if they have one, will help with this.

4. Verify stolen data: What data was compromised in your system? Determine how much information has been lost and how this implicates your business. If sensitive customer data is stolen, how will you notify those customers? It is much easier to plan for these scenarios when you are not in a crisis.

5. Eradicate the ransomware: It is critical to work with a skilled IT service provider who will clear all traces of the malware from every device, and all applications. Some strains of ransomware leave traces behind that can be used in a future attack. CBSNews reported that 80% of ransomware victims were attacked again.

6. Restoring systems: Your IT service provider will help you with ransomware recovery to recover your data and restore all your infected systems. This may take time. How much time will depend on the size of the business and the scope of the attack. The best course of action during that time is to wait until your MSP contacts you with more information.

7. Follow-up analysis: Take the time to fully reflect on the incident, then update your ransomware response plan accordingly. What have you learned post-incident? Are there security awareness training procedures that need to change? Does staff education need to occur? How can you better train employees on the different types of ransomware?
How an IT security provider helps your business
Having a staff dedicated to performing regular security maintenance can be difficult if you have a small business. Hiring an IT security provider allows your network to have complete security coverage around the clock. If you have a medium-sized business, you may have dedicated IT personnel but have difficulties staying up to date on cyber-attack trends and updates. An IT security provider has a team of skilled professionals constantly trained on cyber criminal activity and supplies the best tools to combat hackers and ransomware. An IT service provider can also perform ongoing training to keep your team educated and aware, so they can spot ransomware scams faster.
CoreTech's recommendation is not to pay the ransom.
Create the right ransomware response plan for your business
CoreTech's recommendation is not to pay the ransom, however, it will be up to your executive team to determine what is best for the business. Keep in mind a ransomware attack can happen again if preventative measures are not put in place.
If your system is hacked, don't try to fix it on your own. It will take a team of skilled professionals to restore your system and eradicate any traces of malware. But don't wait until you are in a crisis to hire a team of professionals. Hiring an IT security provider sooner rather than later gives your business a team dedicated to keeping your company safe. The IT security professionals at CoreTech are happy to help.