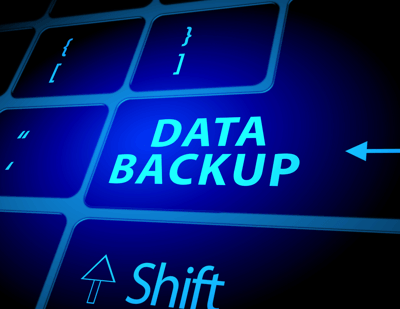 Backing up your company data is key to saving money and time when your business operations are down. Considering the large amounts of information your data and file stores are saving daily you want the backup to be a solid method. A dependable backup provides a sense of security knowing all your private contact lists, leads, and sales are available, even as backup, whenever you need them.
That is, unless it wasn't configured correctly or tested. Unfortunately, the data backup may not have gone as planned, and you may not even know it.
Below is a short list of the most common data backup mistakes a company can make:
Not backing up data at all
While it may seem like an obvious mistake, Ponemon Institute studies have shown 39% of small and midsized businesses don't back up their data. What they don't realize is any kind of disaster could affect their business and the data they're storing. From simple human error to ransomware attacks, you want to make sure the information that is valuable to your company and the services you provide is backed up into a secure storage space.
Confusing 'Sync' with 'Backup'
This may surprise you, but just because your file is synced on multiple devices does not guarantee its security. Syncing a file means that changes made to one document or file are also changed to the same file synced to other devices. In other words, if someone accidentally deletes this important file on your main device, synced files will also be deleted on other devices. If the file has been properly backed up, then you can rest safely knowing all is not lost!
Backup for Your Backup
Having one backup is security in and of itself, but it provides minimal protection for your hard-earned data. Landon Lewis, CEO of Ponderance, recommends a minimum of three, yes, three backups, with varying methods. As stated earlier, there are several reasons why a server failed in completing the backup correctly, and you want to make sure your data is safe and secure where it's stored.
Here are the different types of backup methods:
Traditional tape or disk backup- This type of backup can offload data to tape or disk for disaster recovery or archiving. It's an old-school method and not reliable. We recommend you use other methods as a source of backup.
Direct-to-cloud backup, cloud-to-cloud backup, and SaaS backup

Direct-to-cloud offsite file backups are copied directly onto the cloud, without needing a local device.
Cloud-to-Cloud backup is the process of copying data from one cloud to another. Not only are the files secure, there is data backup in the event of a disaster.
SaaS backup is technology that is designed to store and protect data that has been created by SaaS products. While SaaS data is used as cloud storage in and of itself, it is recommended to still back up the data to keep your information safe.

Business continuity/disaster recovery (BCDR)- These solutions are designed to restore files quickly by using snapshot and virtualization technologies; therefore, creating and storing bootable virtual server images on a backup device or in the cloud.
No data loss prevention plan
This will be based on the type and amount of data your business handles, and sometimes, there's no way of predicting the disaster that could befall on a moment's notice. By creating a data loss prevention plan, you are more aware of the data risks your business faces. You then can keep track of how your data is moving around the company and where it is being stored. It also provides an opportunity to educate your employees and communicate what your expectations are when keeping important data safe and secure.
Lack of Intentionality
When the average failure rate for backing up all data is 75%, your business must stay on top of whether data has been backed up correctly. This means deciding on a testing schedule, and staying consistent with it, while also checking your files to keep you one step ahead in making sure the transfer process went smoothly. You also will be more intentional about organizing files and where you want them placed.
Check out 'IT Pros: Are You Testing Your Disaster Recovery Plan?' to find ways to test out your backup process and keep it running efficiently and successfully!
Close out your apps
We get it, you've got a lot on your plate, and even something as simple as closing out apps can take time that loses your business money. Unfortunately, not every cloud backup service allows you to back up your files while they're still open. A single document may not be that significant, but an entire database will cause your backup system to skip a crucial step. Be certain you know what your data backup can do and what it does not.
How can we help?
As mentioned earlier, while data backup needs to be a priority, you may not have enough time to monitor the process and make sure it was successful. We are here to help by giving you the services, support and resources you need for data backup. Please reach out and contact us so that we can prepare and guide your company as you begin storing your important data.