Keeping up with constantly evolving technology can feel like a full-time job. Every day, there are new updates regarding cyber security threats and solutions. In fact, there is so much information available, it's virtually impossible to both run a business and stay up to date on all the latest technology news and cyber security updates.
That's the reason many businesses partner with a managed services provider (MSP) that has a dedicated team of technology and cyber security experts. An MSP can identify cyber security research and solutions for your business, so you get the information you actually need without taking focus off your day-to-day business operations.
How an MSP Helps You Take Security Measures Much Further
Although monitoring cyber security threats and solutions on your own can provide some assistance to you and your in-house IT team, partnering with an MSP will take your monitoring efforts to the next level while saving you time in the process.
Benefits of working with an MSP include:
Fighting through the "noise." Many of the notices available through resources such as those listed below won't be useful on their own, because they aren't necessarily action-oriented. Some alerts are very generic — for instance, telling you to "be wary" of certain threats without providing any action items to combat the threat — while others are very technical in nature, which may be helpful in understanding details, but it's not always clear whether the threat poses a problem for your business. An MSP provides a knowledgeable team of experts who can navigate the various notices to find the ones that require your attention.

Dark web monitoring. You've probably heard of the "dark web," but may not stay on top of the cyber threats that originate in that space. Some businesses may subscribe to dark web monitoring but only receive alerts after emails have been compromised, meaning your email address and possibly your password have been found on the dark web. An experienced MSP monitors the dark web to search for possible threats before they can impact you or your business.
Perform necessary updates. Keeping ahead of potential cyber security threats is vitally important. A key practice here is making sure your software environment is up to date. Here, an MSP can be invaluable, making sure that all security patches are in place and all software is up to date.
Continually address your specific business needs. A knowledgeable MSP is plugged into a number of organizations and subscribes to many resources to stay abreast of cyber security problems and solutions. For instance, CoreTech receives alerts from the FBI, Microsoft, KnowB4 and many more. The company also is a member of industry-specific organizations, so the team can stay up to date on cyber security research and solutions in those industries in order to alert clients as needed.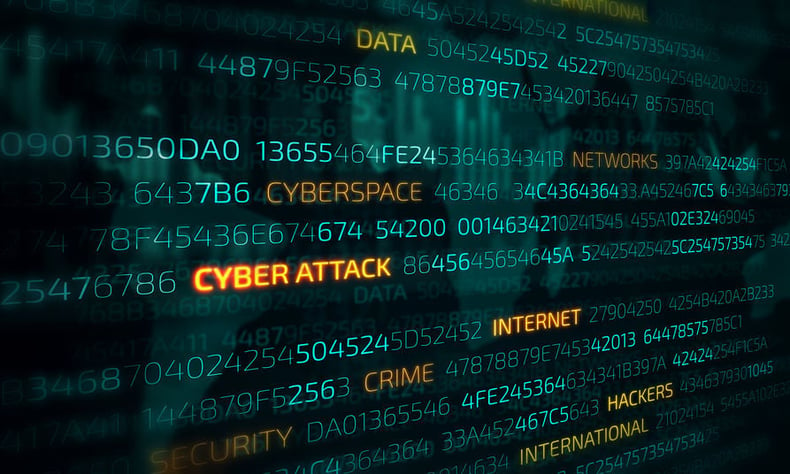 Cyber Security Resources
To keep your finger on the pulse of cyber security threats and solutions, here are some resources we recommend. These sites cover different cyber security issues that have happened during the past weeks and months, and many also offer the option to subscribe to their blogs and alerts.
Of course, CoreTech is always available to distill information and help you understand how news related to cyber security affects your business.
Resources for cyber security updates and information:
While knowing what is happening in the cyber security space is important, having the perspective to see how the latest news and updates about cyber security threats and solutions could affect your business, and having resources to take appropriate action, are critical.
But, staying current on cyber security problems and solutions can be confusing, overwhelming and time-consuming for many business owners. Partnering with an experienced MSP means your provider will keep watch for potential threats, so you don't have to divert resources from achieving your business goals.
To learn more about working with CoreTech to stay up to date on the latest cyber security trends, contact us today for a free consultation.