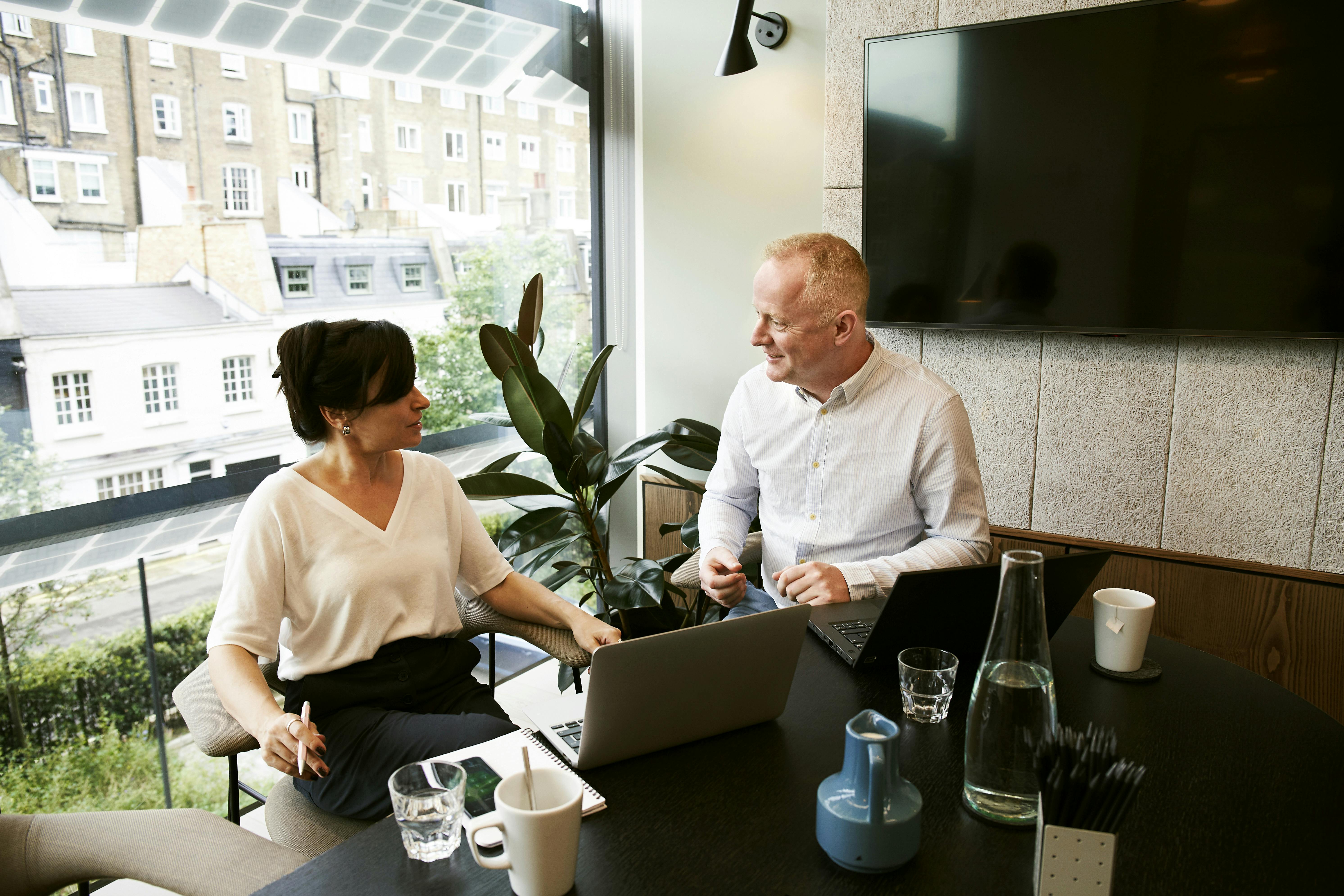 Many small business owners consider IT consulting simply as a "nice to have" service for those with extra money in their IT budgets. But the truth is that, while these services weren't a necessity in the past, they have become more important for small and midsize businesses that want to remain secure and competitive in today's tech-driven marketplace.
Each year, IT spending rises as companies introduce new solutions to protect themselves from new, persistent security threats. At the same time, small and midsize businesses are working within a budget. They need the right technologies in place to help them be competitive while improving productivity.
This is where small business IT consulting services come in. IT consultants can offer your business strategic recommendations based on your current and future IT needs, allowing you to take advantage of the right technologies while limiting wasteful spending.
Here are eight reasons to engage a managed service provider (MSP), or other IT professionals, for consulting services.
1. You want to implement new hardware.
It's beneficial to work with your MSP for small business IT consulting services when you are thinking about implementing new IT hardware. Rather than just engaging your MSP for price quotes, meet with the team to make sure the new solution fits into your IT budget and aligns with your short- and long-term goals. This is the best way to ensure that you are spending your money wisely and not wasting it on solutions that aren't right for you.
2. You want to implement a new on-premise or cloud application.
Too often, we see companies try to implement a new on-premise or cloud application without considering all the costs of implementation. Beyond the initial cost of the application, you'll need to consider what types of infrastructure updates you may need to make to support this application. Your MSP can consult with you to ensure that you understand the requirements and their costs before implementing the application.
3. You need to address security concerns but don't have the in-house IT expertise.
IT security is one area that most businesses struggle with. Even if you have in-house IT staff, they may not have the experience or exposure to implement the most up-to-date IT security standards and best practices. When you work with an IT consulting firm, you benefit from the experience of an entire team of security experts who receive continuing education on the latest IT security solutions and practices.
4. Your business is moving or adding locations.
If your business is moving locations, you will need an IT expert to make sure that your existing equipment will work in the new environment so that you can provide a smooth transition for your staff. If you are expanding your location or opening up another office, an IT consultant can help you determine what new IT assets or solutions you may need to accommodate a larger space or more employees.
5. Your company has merged with or acquired another organization.
When it comes to a merger or acquisition, merging the two IT systems can become quite costly depending on how heavily IT is used in both organizations. An IT consultant can help you plan for this change effectively and efficiently by making strategic recommendations. Even if it's a small deal, working with a consultant who has an effective understanding of long-term IT strategy can be beneficial and can help you save money in the long run.
6. You need help with short- or long-term technology planning and budgeting.
Any business that has a set budget for IT will benefit from long-term technology planning and budgeting. At CoreTech, we include technology planning and budgeting as part of our MSP agreement. We work with your team to outline all the things that you may need in the next year such as upgrades, updates and new equipment. If you need a longer plan, we can work with you to make sure you know what's coming down the line in the next few years—so you won't have any surprises when it comes to your IT budget.
7. Your business is undergoing an audit, certification process or insurance application.
If your business is undergoing an audit, certification process or insurance application, you'll need to be able to answer questions about your IT processes and provide documentation to support these answers. An IT consultant can help you understand what is being asked and how to answer the questions effectively. They can also help you identify which documentation needs to be presented to the authorized organizations.
8. Your organization needs help with business continuity and disaster planning.
Another important way that IT consultants can help your business prepare for the future is through business continuity and disaster planning. At CoreTech, not only do we provide the basic tech services that cover the plan components but we can also help with written documentation. Beyond the technology requirements, our consulting services cover aspects of your plan, such as what happens when you can't access your facility or how to communicate issues and updates to employees, clients and other stakeholders.
Small Business IT Consulting with CoreTech
At CoreTech, we offer some basic IT consulting services as part of our managed service agreements, such as budgeting and technology planning. But we also provide additional, more comprehensive small business IT consulting services for businesses that plan to expand, relocate, scale or make another significant change‒now or in the future.
We take a comprehensive approach to planning, helping you understand your company's short- and long-term technology needs and required budget items.When we work with clients, we approach consulting collaboratively. This means that, behind each consulting project, there is a team of experts with years of experience working directly with a wide variety of clients.
Not sure if IT consulting is right for you? Contact us today to learn more about how we can assist you with an array of IT solutions and recommend the best next steps for you and your business.