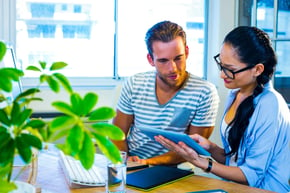 Any infected device that is connected to your internal network has the potential to infect all the other devices on that network.
Last week, a third-party vendor brought in a device that when connected to CHI Health's network, introduced malware to their system.
The virus spread to different devices at some of their hospitals and clinics and affected browsers attempting to connect with the health system's network.
According to CHI's chief executive, Dr. Cliff Robertson, this event did not result in an external breach or hack of patient information. Devices were shut down and staff were instructed to follow downtime procedures. But, this could have been extremely harmful to CHI and it could easily happen to other organizations and businesses. Let's discuss what you can do to prevent this situation from happening to your business.
At CoreTech, we recommend setting up separate networks for different classes of devices with the use of wired and WiFi connections. Not all devices need access to your internal network, where they have direct access to your servers and computers. Only allow devices that are up-to-date, monitored and need that level of access to your internal network. Connecting any devices that are not essential, is an unnecessary risk.
If you don't oversee the security and maintenance of a device (ex. employee tablets or cellphones) you should not allow them to connect to your internal network. Give them a separate network, that doesn't have access to any private company, client or financial data. Also, devices that are not managed and maintained for security vulnerabilities such as alarm systems, camera systems, TVs, etc. should also be placed on a network with no access to private data.
Could your business benefit from maintaining separate wireless networks?
If you would like to discuss your options, simply give us a call or send us a message. We will help you through this process.
For the full article on the virus caught by CHI Health, click here.