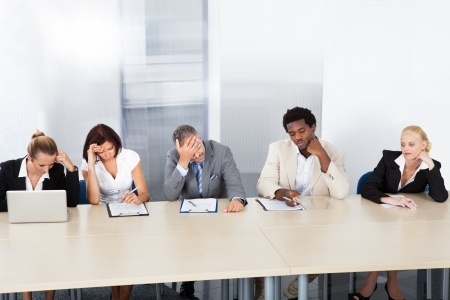 As you race to meet a deadline, your calendar notification goes off. You have a meeting in five minutes!
This is the absolute lowest priority on your totem pole, but attendance at all meetings is required. You then spend the next 30 minutes listening to someone ineffectively probe for anything to discuss, to make this meeting seem like it has a purpose. After a vast amount of time wasted in awkward silence, you are dismissed.
Finally free to be constructive, your motivation has been completely diminished. You're left frustrated after spending that half hour contemplating all the things you could have been accomplishing.
As you can imagine, this is not the best environment to inspire productivity. But all too often, this seems to be the outcome of our daily routines.
Our professional lives certainly don't have to follow this pattern. There is such a thing as an effective meeting. We just need to find what we're doing that's not working and transform it into something advantageous. Below, I have listed some essential factors in giving your meetings, meaning.