Know before it happens to you!
Shield yourself with this knowledge today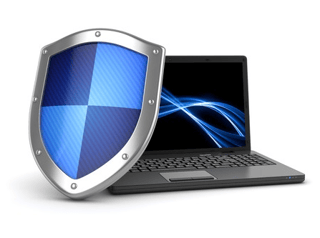 When it comes to technology and doing business online, security is a huge priority for business professionals and their employees. CoreTech has partnered with a number of security vendors to train your staff to make smarter decisions. We will be maintaining this page with the latest cybersecurity threats to your business in order to keep you informed. Please share this information with your employees.
So, you don't think it will happen to you? Read the articles below and increase your knowledge to protect yourself against hackers, scammers and fraudulent activities occurring where you might least expect them!
November 26
Charity Scams to Watch Out for During the Holidays


July 28
Gmail's Problematic Confidential Mode


July 5
Office 365 Data and Ransomware

June 20
What Is Angler Phishing And How Do I Avoid Becoming A Victim?


June 11
Apple Bans Cryptocurrency Mining In App Store


June 8
Is GDPR a Win for Cybercriminals?


May 19
Scam Of The Week: GDPR Phishing Attack With Apple Flavor / Royal Wedding


May 14
Chili's Fires Up Incident Response, Post-Breach

May 11
Equifax: "Oh, minor detail, we also lost 17.6 Million driver's licenses in that data breach"...


April 26
Researchers discover next generation phishing kit


April 25
Yahoo Pays $35 Million Penalty For The Hot Mess Of Their Massive Data Breach


April 24
Suspicious event hijacks Amazon traffic for 2 hours, steals cryptocurrency


March 26
City of Atlanta IT Systems Shut Down by SamSam Ransomware. Demand Is $51K To Decrypt


March 15
New Malware "Slingshot" Infecting Users For 6 Years

March 12
Home Sweet Hackable Smart Home


February 16
Scam Of The Week: Lowlife Scum Exploits Recent Florida Parkland School Shooting


February 2
No Patch Yet: Flash Vulnerability Exploited in the Wild

January 25
Keeping up with the Spectre and Meltdown vulnerabilities


January 16
'Congratulations, you won' Malware Scam Crosses Over to Android


January 7
Scam Of The Week: Fake Meltdown And Spectre Patch Phishing Emails


January 3