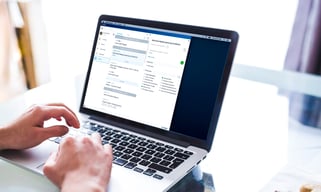 Mitel phones are a great fit for any small to midsize business. However, with all the features included on the desktop phones themselves, the Mitel Connect application can often get overlooked. The Mitel Connect app is available for your PC as well as your cell phone and can be used with both the Cloud and on-premise platforms.
With this application, managing your desk phone could not be any easier. The connect app (AKA connect client) acts as an extension of your desk phone. Having the app on your PC allows you to copy and paste phone numbers for easier dialing, as well as manage active calls without even having to touch your desk phone.
The connect client's default set-up mirrors your desk phone and allows you to take phone calls from the application, as they come into your desk phone. If you so choose, you could get rid of your desk phone altogether — simply use your connect client as a softphone. Be aware that you will not be able to use your desk phone while the connect client is set as a softphone. In this case, your desk phone will log out of your MiCloud Connect or MiVoice Connect profile.
As you can see below, your profile not only includes your primary extension information, there is also information on your personal conference bridge.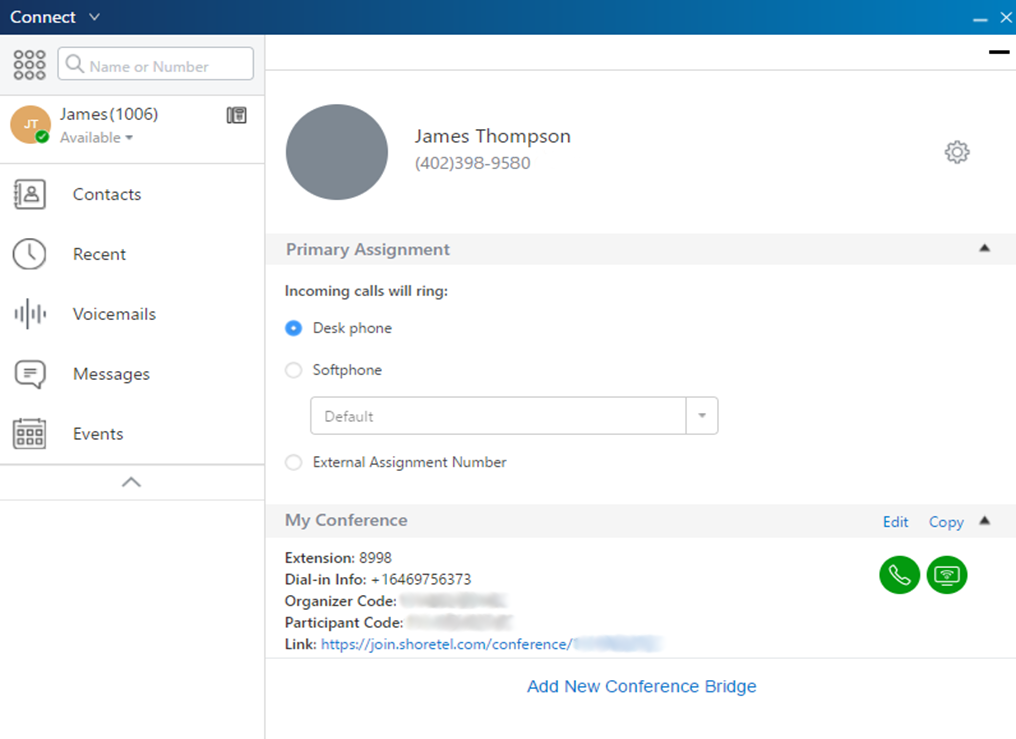 Placing a Call
To start a call, use the dial pad, type the number or copy and paste the phone number in the search bar at the top of the app. The same search bar can be used to search for your contacts.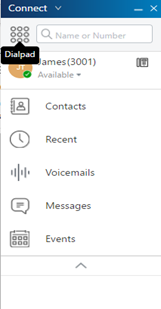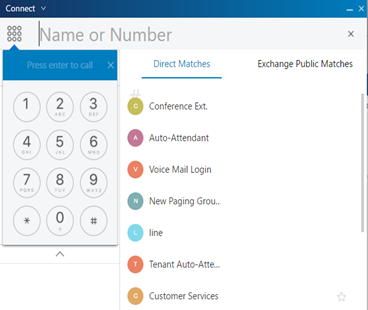 Once the number is entered, press "enter" on your keyboard or click the green phone to the far right of the app screen to dial the number entered to start the phone call.

During Phone Call
Once the phone call is active there will be more options to choose from. Additionally, you're able to manage your call from your PC, even if the call was answered on your desk phone. There are some basic call features available during your call like: end call, hold, transfer and record (if enabled). Something you may not be used to is the "Move Call" feature. If you have the Mitel connect app installed on your cell phone, "Move Call" will allow you to move the call from your desk phone to your cell phone, allowing you to stay on the phone when you need to get up and walk away from your desk.
Note that if you call someone using the Mitel Cloud service, you will be able to use more features than in a normal call. You will have access to video or share your screen, similar to a conference call.

| | | | |
| --- | --- | --- | --- |
| End Call | Hold | Mute | Video Camera |
| Share your Screen | Record | Transfer | Move Call |

Bonus Integrations
The Mitel Connect app actually integrates with a number of external applications, making communication even easier. One major app that is installed with the the connect app is Mitel Teamwork. Mitel describes the app as "a collaborative web and mobile application designed for the Mitel MiCloud Connect user." Teamwork can be used for things like instant messaging between employees or conferencing and screen sharing. If enabled, Teamwork even allows staff to send text messages from your company's main number with its SMS feature.
Microsoft Outlook may also be integrated, which allows Outlook contacts to sync automatically with your Mitel connect app. It will also enable you to include your Mitel conferencing info in your meeting requests.

Customizing How Calls Get to You
The Mitel Connect app allows you to have full control over how your phone calls are routed. Go to your settings icon

that is located to the right of your name.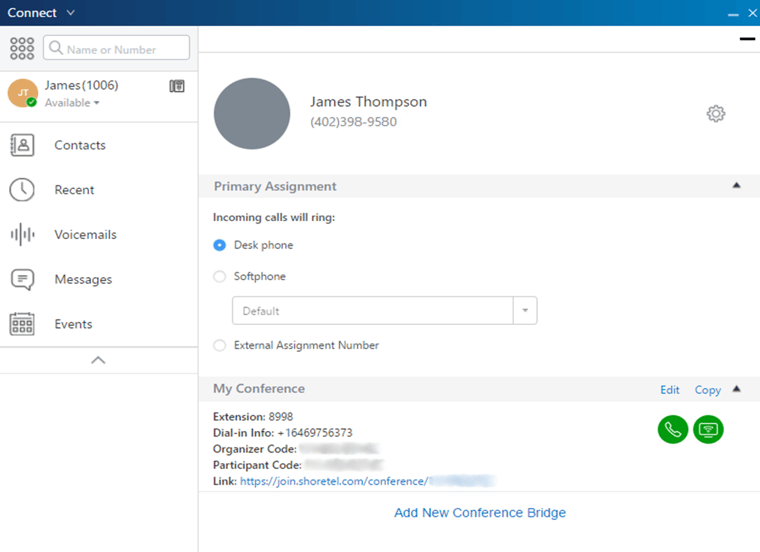 Once open, you will be able to see several different sections where you can make changes. In order to change how calls are routed to you, click on "Call Routing."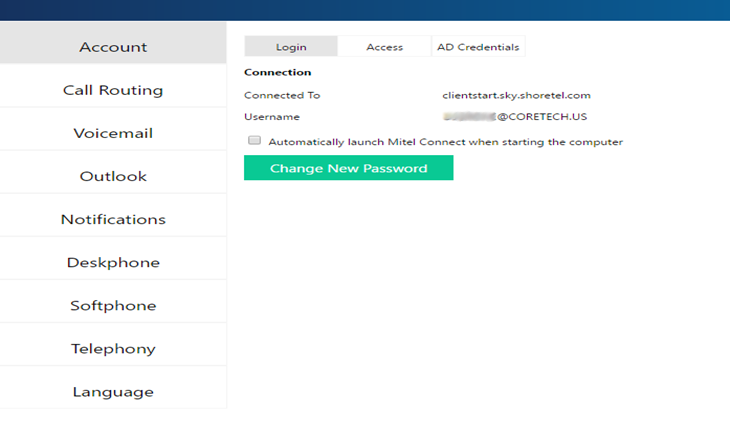 Once in the Call Routing section, you can start the wizard. Here, you can make changes to how you would like calls routed to you, based on your availability state. You can run the wizard for each state.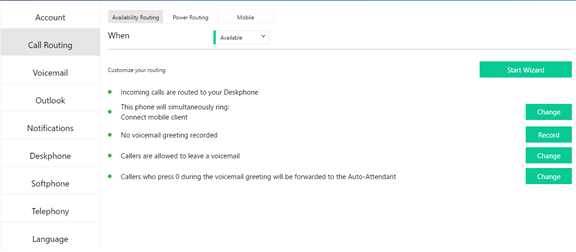 If you're interested in learning more about how the Mitel Connect app can help your business communicate more efficiently, contact us. Our Unified Communications team will assist you in setting up the Mitel Connect app to work perfectly for your business needs.