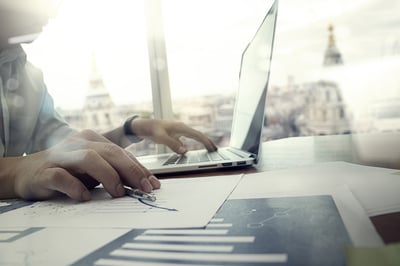 The days of a six-email chain to schedule a meeting will soon be in the rearview mirror for Outlook users. In May 2022, Microsoft announced an update to Outlook, which essentially integrates the web-based scheduling tool, Bookings with Outlook. Bookings in Outlook allows you and others to create custom meeting types for internal and external purposes according to your availability and preferences.
With Outlook, Bookings becomes a web-based scheduling page combined with the free or busy information recorded in your individual Outlook Calendar. It comes with several features that will make your workday much more productive:
You can customize your page with logo and brand colors and store a client database.
Bookings save you time and effort by automatically sending email confirmation and reminders to those you are planning to meet.
Internally, you can view the full calendar for other team members for staff meetings or book an appointment on behalf of the customer.
Customers can see the updated version of your availability, so you do not get double-booked.
How do I access Bookings in Outlook?
The targeted release for select users and businesses will begin in early June and is expected to finish in mid-June. The rollout for standard users will start in mid-June and be complete in late June.
To access your Bookings page (once rolled out), users can go to the Outlook web calendar or outlook.office.com/bookwithme/.
The following subscriptions will have access to Bookings in Outlook:
Office 365: Enterprise 1, 3 & 5

Microsoft 365: Business Basic, Business Standard, Business Premium
What will my Bookings in Outlook look like?
Once you setup Bookings in Outlook, you will see two different views:
Organizer view is a personal booking page that allows you to collaborate on meeting types with coworkers or clients. You can control when you want to meet and whether the meeting is shared with others privately or publicly. Teams can also be added to noted meetings through your Bookings in Outlook page.
Scheduling view will be shown when you share your Bookings in Outlook link with others. Everyone can see public meetings that have been scheduled if they have access to that page. Private appointments can only be viewed by people who have a specific link to that meeting, which will expire after 90 days.
How do I set up my Bookings account?
If you have not used Bookings before, there are four steps to set up your account. The settings you select are not permanent, so if you want to change your preferences later, you can go to Bookings Settings to change them.
1. You will create a new Bookings calendar by giving your calendar a name and choosing what category your business falls under. You can also customize which days you are open and available to meet.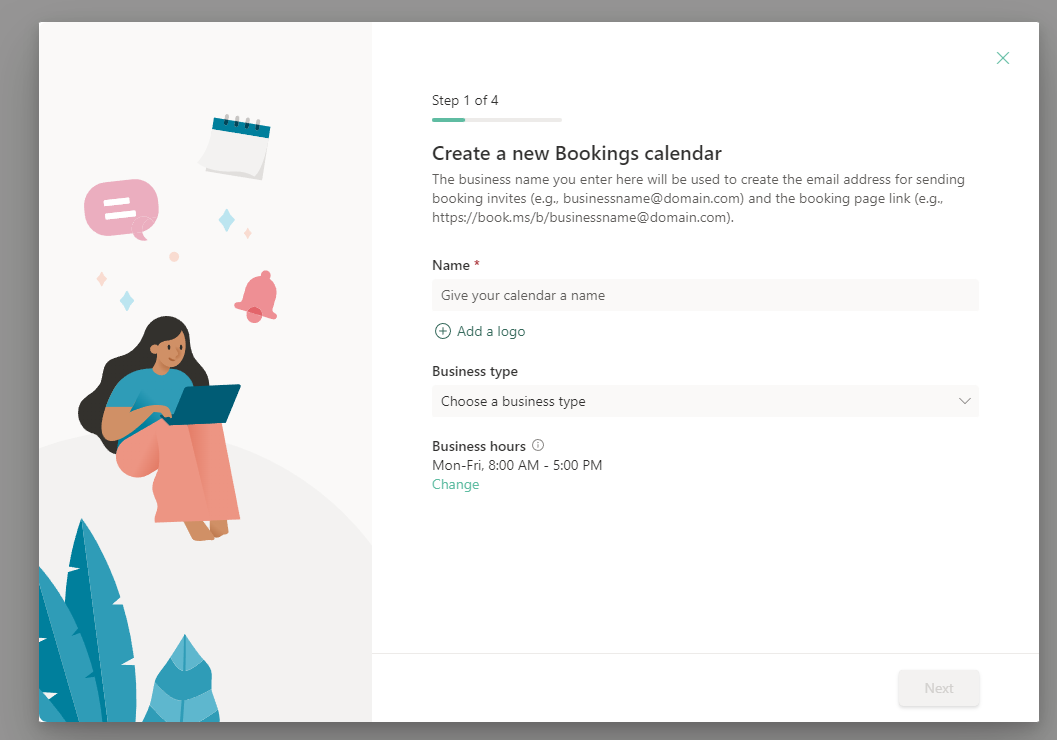 2. You will invite specific staff members who need access to your calendar. The invitation will be emailed to them, and they can choose to accept or deny the invite.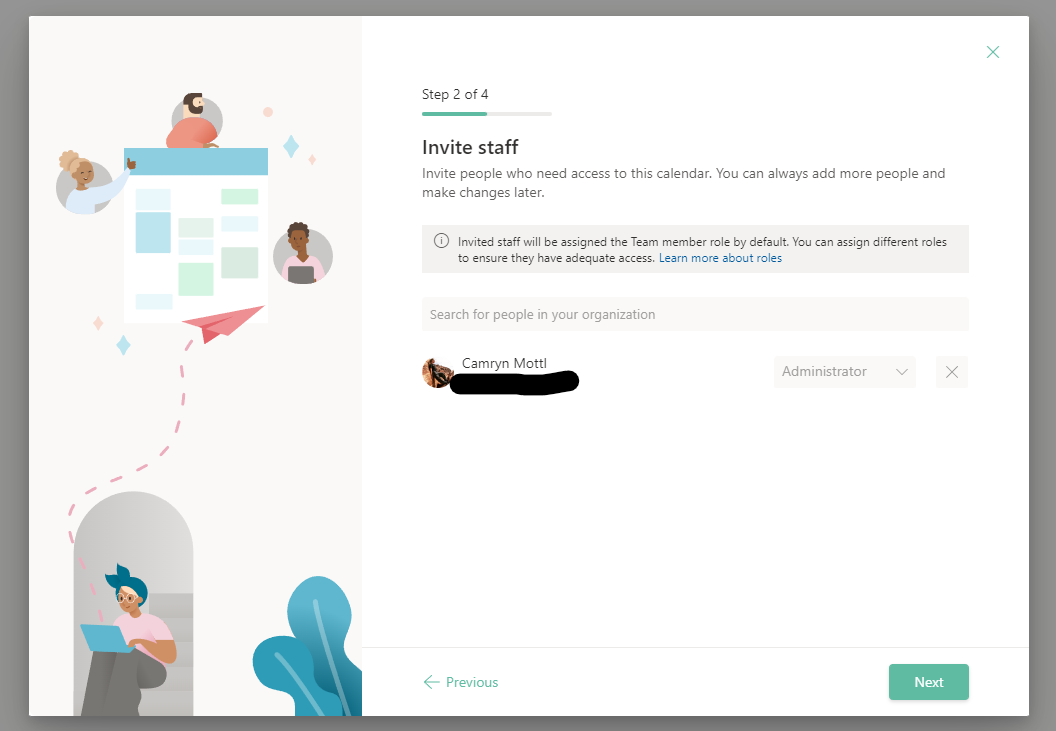 3. Microsoft Bookings will create an appointment type based on the information you have entered, but you can customize it to fit your preferences.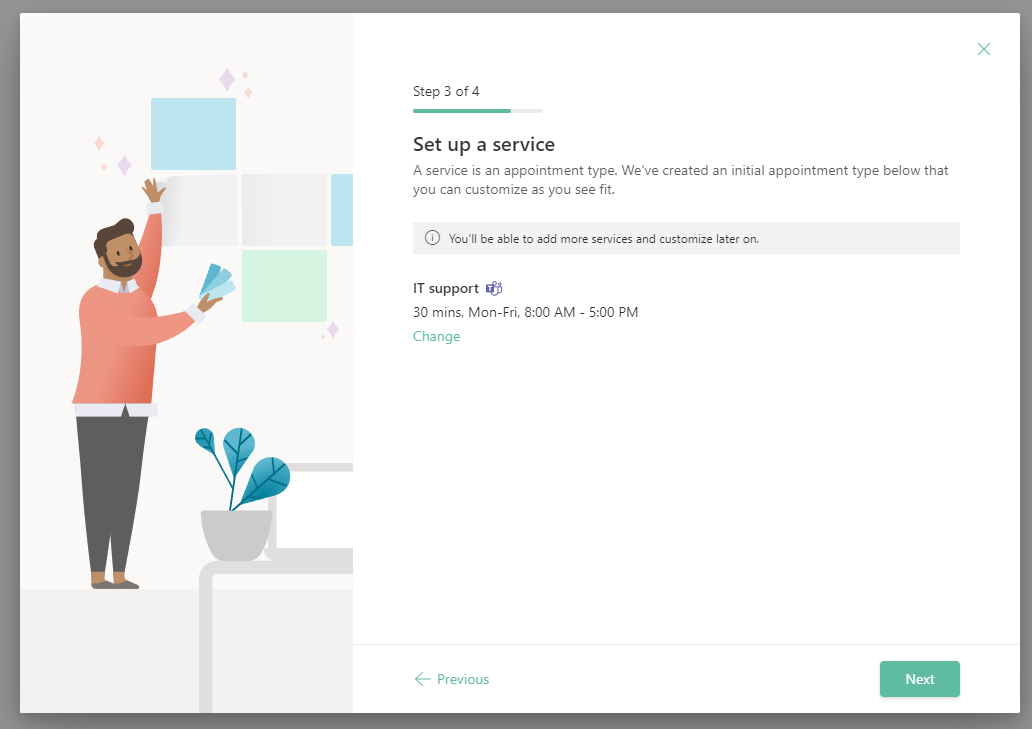 4. You choose how people set appointments with you. Select the Bookings app, an internal self-service page, or a public self-service page.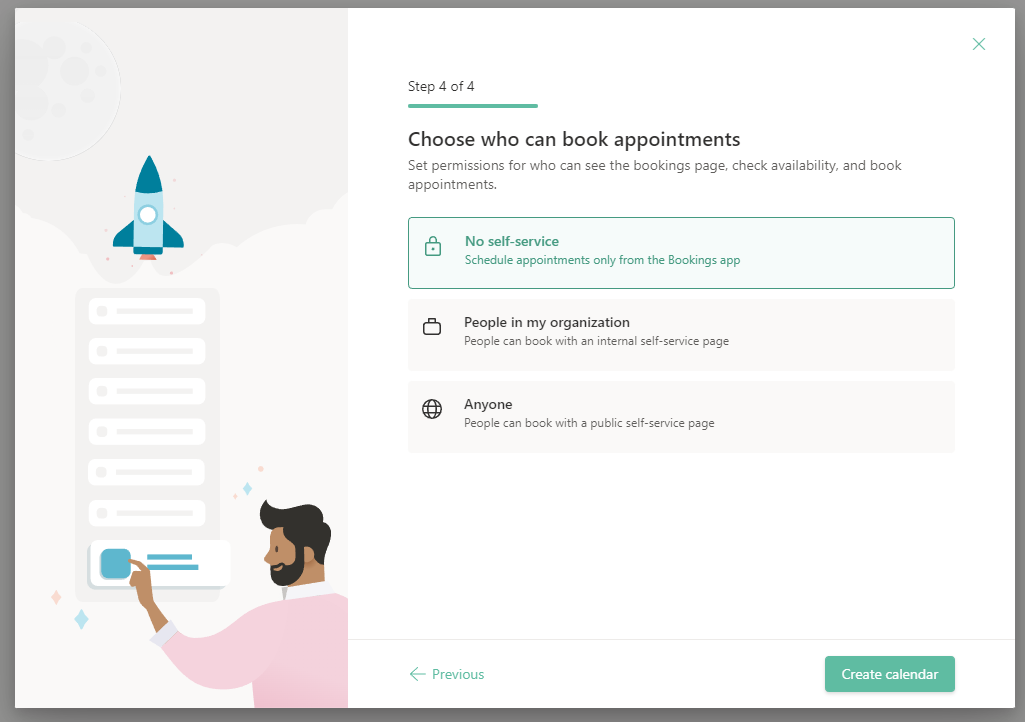 What can I do with Bookings?
Take advantage of multiple elements available in Bookings. Create an appointment with a client or set up a meeting with a coworker. You can have various types of calendars, personal or professional, which will be shown on your main interface when you log back into Bookings later.
You will create a new meeting by clicking + New Booking and filling out the form for the type of meeting you need. If you need access to your customer or staff member's contact information, navigate to one of the categories on the left-hand side of your interface. If you offer various services, you can include them in your calendar and create a filter for each service to provide better organization and efficiency.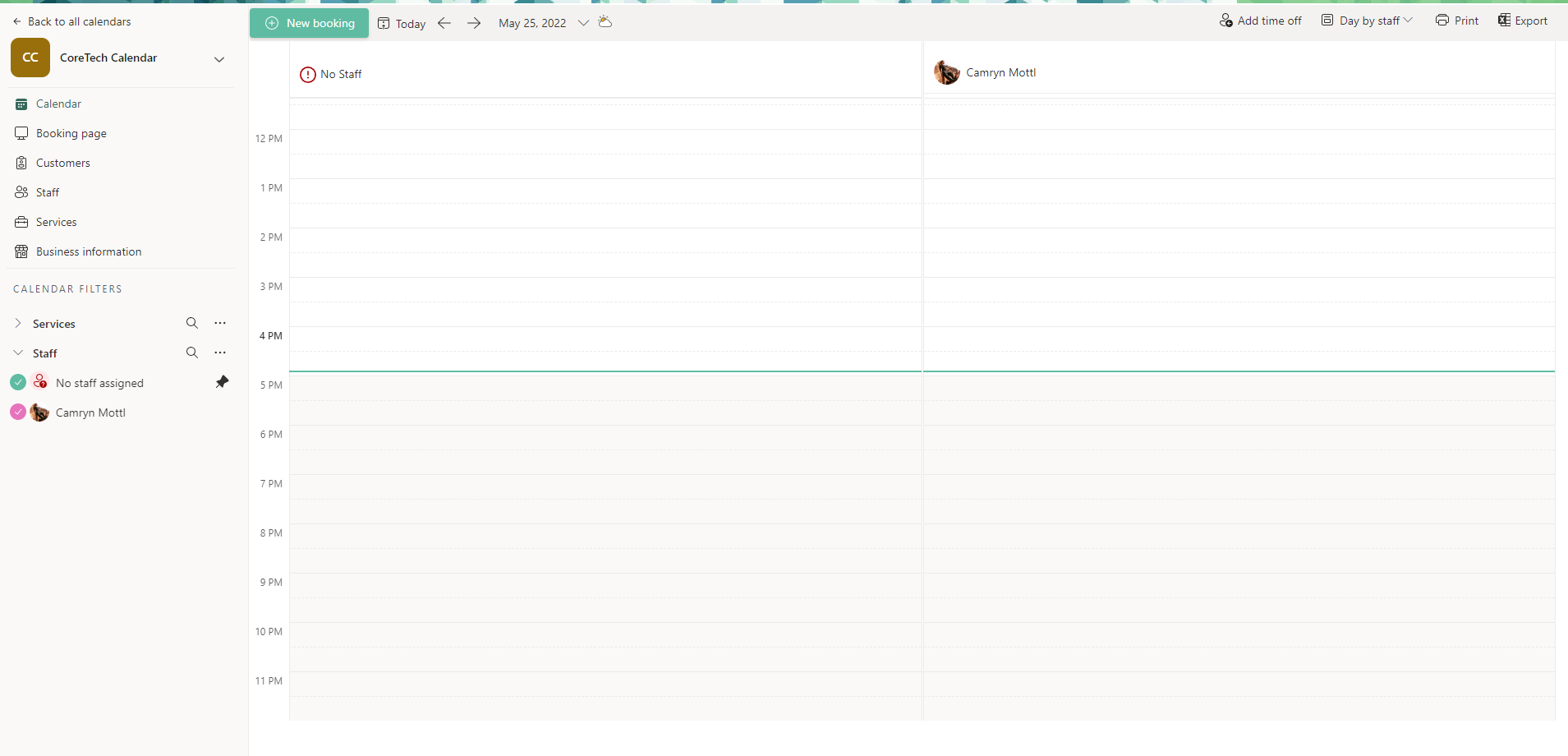 In the upper right-hand corner of your calendar, add days or specific periods of the day that you are not available. To the right of this feature, you can customize how you view your and your staff member's schedules to create meetings that will be available for both parties. You also have the option to print or export your calendar if you would like the file downloaded to your desktop or need a hard copy.
Do you need help turning Bookings in Outlook on or off?
Your business might not be ready for this integrated tool. If your organization, or specific employees, want to activate or deactivate Bookings in Outlook, Microsoft has a step-by-step tutorial. You can also contact us if you would prefer one of our expert techs to set up Bookings in Outlook for you.