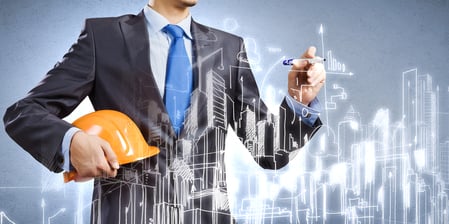 Is your business still adapting to changes post-pandemic? Or fluctuations due to the economy? Are you at a point where you need to change your business model to grow and tap into new markets? Considering the challenges your small and midsize business (SMB) faces in the current market, such as inflation and economic downturn, adapting your business model can help propel your business forward. Redesigning your existing business model can help streamline procedures, provide an opportunity for innovation, and prepare your company for future growth.
As business owners redesign their business models, many overlook their technology and miss the opportunity to leverage technology resources and tools to optimize how they do business. Technology can propel business expansion and make processes and work more effective, regardless of where your employees are. The redesign also reduces business risk by prioritizing IT security.
To gain a complete picture, I will discuss circumstances in which business owners might consider redesigning their business model and how IT service providers support that process.
Why consider redesigning your business model?
There are many reasons why your company might examine how your business model delivers value. In the current market, these are some reasons I have seen business owners reevaluate their business model:
To increase new customer acquisition and drive sales: This is a common reason to redesign your business model. Your management team or board members may see the industry and consumer trends changing, and you will need to consider how your business needs to meet those demands. A transformation in your business to meet those needs and drive sales may be required.
To retain or attract high-quality talent: Creating a company culture that supports work-life balance and

remote or hybrid offices

could create opportunities for your company and the talent you attract. Changing your business model allows you to adapt to increase sales and plan for the talent you hope to acquire in the future.

To work around supply chain issues: Your business has the staff and services in place, but you don't have the product to meet customer demands. Redesigning your business model will allow you to structure business operations around what is available.
To evolve with consumer purchasing decisions: Consumer behavior reports shorter attention spans and a desire for immediate satisfaction. Shifting your business model will change how you deliver your product or service to your customers.
To differentiate yourself from your competitors: Whether you

optimize your technology

or find ways to disrupt industry norms, updating your business model creates opportunities to move ahead of your competitors and produce original products or services.
Implementing the appropriate technology connects the changes you've made to your business model with how you meet your goals and deliver services. Businesses and consumers rely heavily on technology, therefore, tapping into information technology services opportunities to meet your goals will result in a more effective, productive, profitable, and competitive industry.
How IT service providers help redesign your business model
While technology is a stepping stone to scaling your SMB, navigating the opportunities can be time-consuming and overwhelming if you don't know what you don't know. Here's how a managed IT service provider can help:
1. They provide expertise to customize your IT stack and address security risks.
Unless it's your job to know, you usually don't have the time to research how newer technology works and the appropriate network security tools, resources, and procedures to keep your business and customers' data safe.
An IT service provider will look at your business objectives, product or services, and process innovation to offer customizable solutions that fit your budget and optimize the business's IT security. You'll have peace of mind knowing your data is safe and secure when your sales team is out in the field with their iPad or your staff teams are collaborating from different locations.
2. They offer flexible solutions to meet evolving internal and external communications.
How purchasing decisions are made and where employees do their work has changed. Your business must adapt to the communication models your employees and customers use. You must provide your staff with the right tools to maintain productivity in the office and remotely. You must also examine how your business delivers services through your sales team. Prospects might prefer texts instead of an email or a short video instead of a link to a website.
Here are some examples of solutions. IT service providers will set up a business phone system on-premise or through cloud technologies to ensure clear communication when collaborating. They will also schedule continuous updates to employees' applications and software and offer suggestions for building your IT stack. For example, when your sales team is out in the field, instead of collecting information, coming back to the office, then going back out to the client site, your team has access to the information right where they are.
3. They create innovative solutions based on experience from other businesses and industries.
IT service providers work with many small to mid-sized businesses across various industries. As a result, IT service providers are exposed to different, even nontraditional, solutions that have allowed companies to scale and expand over time.
Do you have a relationship with an IT service provider? If so, tap the expertise of your IT Manager and Account Manager if you have questions about how technology opportunities can meet your changing business model and goals. IT companies work with various industries and clients and network with peer companies to gather insights into what is working and what is not working for business tech. That information translates to great suggestions and out-of-the-box ideas.
4. They support rolling out the new business model.
Change isn't easy, and implementing your new business model can be uncomfortable. An IT service provider can make the process smoother by migrating your data to the cloud and setting up your software and hardware, allowing you to focus less on tech and more on your business. They're also a consistent contact for your employees to call whenever they have questions or technical issues.
Are you ready to transform your business? Skip the hurdles and streamline your business model changes by partnering with CoreTech!
As you continue transforming and scaling your business, you need a knowledgeable IT service provider to grow with you. Our services are designed to customize and bolster your technology while maintaining IT security. Want to find out how? Contact us to learn more!
Additional Resources