Know before it happens to you!
Shield yourself with this knowledge today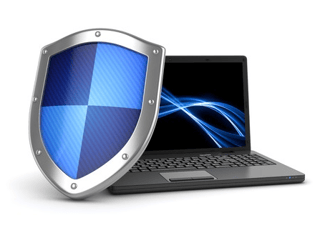 When it comes to technology and doing business online, security is a huge priority for business professionals and their employees. CoreTech has partnered with a number of security vendors to train your staff to make smarter decisions. We will be maintaining this page with the latest cybersecurity threats to your business in order to keep you informed. Please share this information with your employees.
So, you don't think it will happen to you? Read the articles below and increase your knowledge to protect yourself against hackers, scammers and fraudulent activities occurring where you might least expect them!
January 7
An inventive YouTube moderator phishing scam


January 3
An inventive YouTube moderator phishing scam

December 15
W-2 Phishing Scams Likely to Resurface After the New Year


December 5
Holiday Phishing Campaigns Target PayPal & Amazon Customers

November 13
[ALERT] This Scary New Phishing Attack Is Very Hard To Detect

November 8
Scam Of The Week: Massive Netflix Phishing Campaign

November 2
Malicious Chrome Extensions Steal Passwords & CPU Power

November 1
Is combosquatting a new trick hackers use to lure users into visiting malicious websites?


October 31
Protecting Against Bad Rabbit Ransomware Infection

October 12
Scam Of The Week: Las Vegas Shooting Victims Charity
New Ransomware Strain Evades Machine Learning Security Software

September 13
Ransomware Can Destroy Backups in Four Ways

September 11

August 28th
IRS Issues Urgent Warning to Beware IRS FBI Themed Ransomware Scam

August 15th
Spear Phishing Attack Uses Compromised PowerPoint Slide Deck

August 9th

August 3rd
How to Detect a Phishing Email

July 31st
Cyber Threats to Small Businesses

July 26th

July 21st

July 15th
New Cybercrime as a Service Platforms Discovered

July 11th

July 10th

June 27th
ALERT New Worldwide Ransomware Outbreak

June 8th
Proofpoint: Cyber Criminals Shifting to Social Engineering

June7th
New Phishing Tactics and Prevention

May 20th
Scam of the Week: Massive DocuSign Phishing Attacks

May 15th
What You Need to Know About About the WannaCry Ransomware

April 3rd
iPhone Users Hit with Fake Ransomware

March 23rd
Website Security: Protecting Against Spammers

March 21st
Keep Social Engineering Attacks from Destroying Your Identity

March 17th
Four Lessons to Learn From the CIA Data Breach

March 13th
My Friend Stole My Password!

March 9th
Heads-Up. New Ransomware phising scheme lets wannabe cybercrims get in for free...

March 2nd
Dr. Hacker Isn't Wearing a White Coat

March 2nd
Top 5 Tax Season Scams

February 28th
Purging Personal Data from Used loT Devices

February 25th
Survey: Most Hackers Break In Within Six Hours