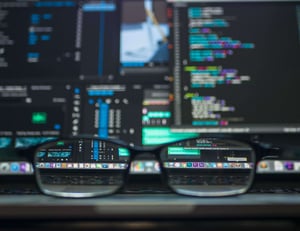 By now, most business owners and IT managers understand the importance of a robust cyber security strategy. However, building those strategies, and keeping up with the latest tools and techniques, often requires an ongoing investment to combat the constant peppering of attacks on your organization. In fact, most CIOs now devote a large portion of their budget to cyber security spending.
What you may not realize, however, is that security investments do more than just protect against cyber attacks. The average cost of a cyber security attack was $200,000 in 2019. That means that any work you do to secure your organization and prevent attacks actually translates to money saved.
Below, we've detailed some expenses you might avoid by implementing strong security tools and procedures — and how working with an IT provider can help spare you some of the long-term costs of a cyber security attack.
What Costs Are Associated with IT Security Events?
One of the key benefits of an IT security strategy is that it can help you circumvent both the tangible and intangible costs of a breach or other security incidents. Recovering and minimizing the damage from a serious security breach takes significant work. And there may be a long-term impact on the financial health of your organization, and customer satisfaction, brand reputation and employee morale can all suffer as a result.
The following are some of the costs that businesses may face after a serious security event:
Rebuilding and remediation. This includes the technical work that must be done to investigate the extent of the damage, secure your network, wipe systems and restore data and assets. This work typically involves significant labor hours from your IT department and/or MSP.
Lost productivity. A cyber security event is disruptive, to say the least. During the remediation period, the rest of your team may be unable to access systems or work efficiently. IT team members will be taken away from value-added work. All of this translates to lost productivity, which has a direct impact on your company's workflow and revenue.
Notification costs and legal ramifications. Many businesses, particularly those in heavily regulated industries like finance and healthcare, will need to spend significant time notifying clients, patients, vendors and other impacted parties that a breach has occurred. If the breach was serious enough, there may even be lawsuits or legal work that must be done to protect your business.
Loss of reputation. One in four Americans say they will not do business with a company that has had a significant security event. A large-scale, public breach could do irreparable harm to your brand and reputation, which may indirectly affect overall financial performance.
Employee morale. It's often frustrating for employees to weather a serious attack, especially when it significantly hinders productivity. A serious data breach can also shake employees' faith in the organization's viability, leading to lowered morale and increased turnover.
While some of these costs may be covered by business insurance policies, filing and processing a claim is often a lengthy, complicated process. In some cases, you may need to consult with a legal team in order to obtain your benefits, which can add to the overall cost.
Top Security Tools to Protect Your Business
The good news is that an experienced, client-focused IT provider with a strong background in security can save you some of the time and expense associated with these kinds of events. The following are some tools and processes you should explore with your IT providers if you haven't already:
Technical systems, including email filtering, firewalls, network monitoring and alert systems, and security incident event management system (SIEM) software
Employer end-user training to teach team members how to spot and prevent breaches and how to respond to security events
Incident response plans that outline exactly who will do what in the event of a security breach or other event
The Benefits of Building an IT Security Strategy with CoreTech
It's difficult to put a price on peace of mind. One of the significant advantages of an IT security strategy is that it can help you rest easier, knowing that you have tools and procedures in place to protect your organization.
Of course, that's only if you've implemented the right security measures and configured them appropriately. An experienced IT provider, like CoreTech, can help you not only select and stay up to speed with the latest security technologies, but also ensure that security systems are comprehensive and configured in a way that will minimize vulnerabilities.
An MSP can also save you money on IT labor costs. Instead of recruiting, hiring and retaining a full internal IT department, you'll have access to a whole team of security experts at a fraction of the cost. Our security investments also allow you to save on subscription fees and other overhead costs that can eat into your IT budget.
Specifically, here are some of the benefits we bring to our IT security clients:
Tested tools and procedures. We have spent countless hours building and testing our security tools and processes. When you sign on with CoreTech, you'll save yourself the trial and error — and the work of building a security strategy from scratch.
Extensive experience. Our team understands not only security concepts and tools, but how to build comprehensive systems that integrate seamlessly to protect your organization.
A security team you can trust. We've invested in the latest technologies, but we've also invested in our staff, building a team of professionals who know how to work together to keep your company safe.
Tools are only one piece of the IT security puzzle. To leverage the true benefits of an IT security strategy, you need an experienced IT provider's knowledge at your disposal. With CoreTech, you have all the value of a fully-staffed, in-house security team—without the expense.
Contact us today to find out more about the preventative measures we can put in place, so you can save money in the long run.