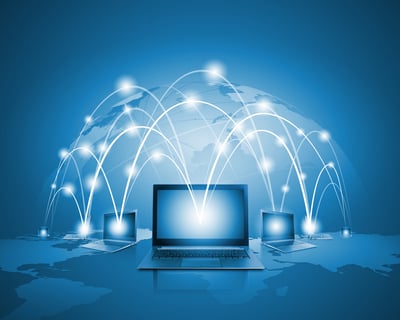 Communication is vital component for a business to run smoothly. A majority of businesses use emails to interact with coworkers and those outside of the company. This is a direct connection to the outside world; this also leaves your company at risk of hackers. Phishing is the most common way hackers try to gain access to your database.
When it comes to phishing emails, the hacker relies on the end user to do most of the work. They can spoof the CEO's email and act like them wanting the end user to either make a transaction for them or sends them a link to have the user login with their username and password to access a file. Even the best email filter phishing emails will still come through, which is why you need to train your users to spot these kinds of emails. There are Anti-Spoofing Policies you can enable as well to keep phishing attempts from reaching your employees' inbox.
Types of Anti-Spoofing Policies
There are 3 different types, DMARC, DKIM and SPF. These are all inbound policies that will add another layer to your security and help your end users.
DMARC
Domain-based Message Authentication Reporting and Conformance (DMARC) is a free and open technical specification that is used to authenticate an email by aligning SPF and DKIM mechanisms. By having DMARC in place, domain owners large and small can fight business email compromise, phishing, and spoofing. It acts as a filter to incoming emails, giving you peace of mind knowing the messages you receive are trustworthy and reliable.
With DMARC you can tell the world how to handle the unauthorized use of your email domains by instituting a policy in your DMARC record. The three DMARC policies are: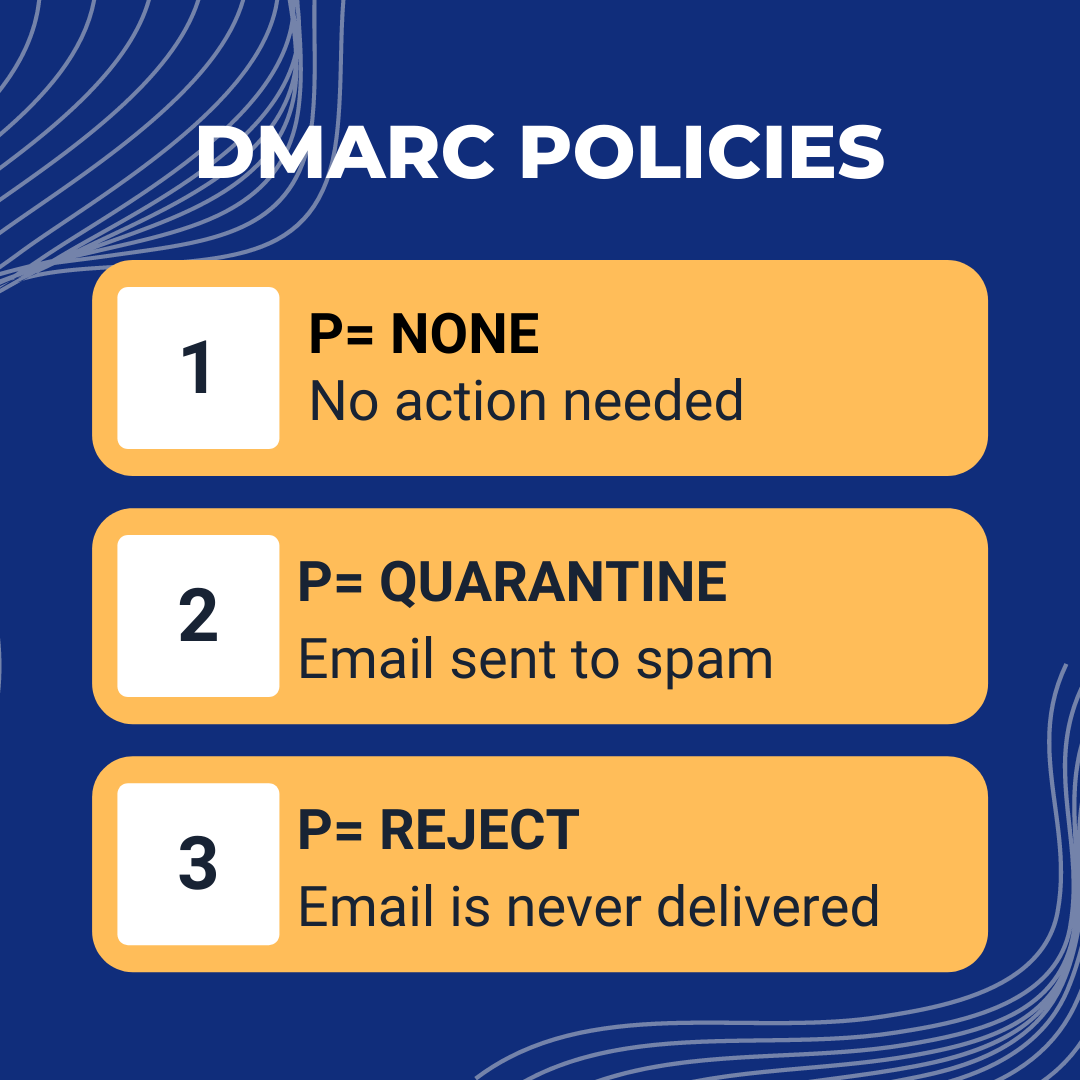 p=none – Simply monitoring your traffic without any need to act
p=quarantine – Unauthorized emails are flagged and automatically sent to spam folder
p=reject-Unauthorized email marked as untrustworthy, blocking the email from getting delivered.
DKIM
The DomainKeys Identified Mail (DKIM) signature is designed to detect forged sender addresses in an email. The signature is a hash created by various components within the message. The sender could use the domain, body of the message, and other parts of the message to create a signature. By placing a DKIM signature in the email, the recipient system can verify the sender address by looking up their public key published in the Domain Name System (DNS).
Inbound SPF
The Inbound Sender Policy Framework (SPF) is a technical standard and email authentication technique that helps protect email senders and recipients from spam, spoofing, and phishing.
Specifically, it defines a way to validate an email message was sent from an authorized mail server in order to detect forgery and to prevent spam. It was designed to supplement Simple Mail Transfer Protocol (SMTP), the basic protocol used to send email, because SMTP does not include any authentication mechanisms.
Update your policies regularly
Be aware, there will be some upkeep when having all three policies enabled, but your users will be secure. For example, make sure other companies trying to get in contact with you have their email setup correctly, or it could get marked as a threat. You will also need to go into each policy and make sure they are consistently updated so the outside company domain has access to email you. Nevertheless, with all three Anti-Spoofing Policies enabled hackers will have a hard time getting into your network.
Keep your staff from getting reeled in!
Alongside these policies, you can train your users to spot phishing emails by downloading our FREE Trophy Phishing eBook! Check it out today!