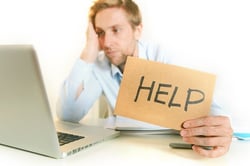 Have you had problems with your e-mail not working or programs freezing on you? If so, you're not alone.
IT help desks
are hit with these questions every day. Discovering what the top IT service desk requests are cannot only help an employee modify their work methods, but it can also help the end user to understand the commonality of their problems. Here is a list of the top 5 common service requests and some useful resolutions.
1. My Outlook E-mail Is Not Working
Walking into work and not being able to do arguably the most basic and necessary function in an office can cause chaos and confusion. When receiving this call from an end user, an IT technician will start by determining the scope of the problem. Can all e-mails not be sent? Is it just effecting one person's ability to send or receive e-mails? Is it effecting the whole company/business? By confirming this scope, they can begin to narrow down where they need to begin trouble shooting.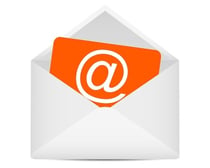 However, if the issue is stemming from Outlook crashing or not being connected to Microsoft Exchange, there are some self-help options that can be used. One of the simplest ways is through Microsoft.

Microsoft Office has a built in repair utility that can be used to resolve these problems. This can be accessed through the control panel>programs>programs and features>clicking on "Microsoft Office" (all versions have it, but it may look a little different). After clicking the program, a "change" tab with appear. Click this tab and there will be two options, a "quick repair" and an "online repair."

Start by using the quick repair, but if issues persist, an online repair may need to be utilized.
2. My Printer Isn't Working
Another common issue that many users deal with, relates to printers. Trouble connecting to a printer via a wired network and printer malfunctions (slow printing, tray issues, etc.) are two of them. Both of these problems may be solved with the same technique.

Start by completing a printer power cycle (turning the printer off, waiting 10-30 seconds and turning it on again). Another option would be to power off the printer, disconnect all cables involved in the printing process, reconnect them to the same ports, and then power back on.
3. My Computer Is "Frozen"
A program or computer hang is described as a program becoming unresponsive because the system stops responding to inputs. It is also known as "freezing." When a computer freezes, one of the most common and effective self-help tips is to restart the computer. One way to do this is the enter control/alt/delete to open your Task Manager, then select "Restart."

It is also helpful to ensure that all apps are running on the most recent version. If they are not, updating may be needed for programs to run smoother and more efficiently.

To check for updates, users should start by clicking the start button, then go into settings and click on the "Update and security" tab. Finally, click the "Check for updates" button and wait for the computer to look for the latest updates. If there are any available updates, click "Install updates." The options may be a little different on some computers, but all of them have this same basic process.
4. I Have A Virus
When viruses or malware are concerned, users typically know their systems have been compromised fairly quickly. The minute you suspect the presence of a virus or malware, stop what you are doing and seek IT assistance. However, the best self-help advice for virus issues is prevention. Although tricky this day and age, avoidance is the absolute key to staying virus free and protected.
A few, simple tips to use to avoid viruses and malware, especially in a business setting are as follows: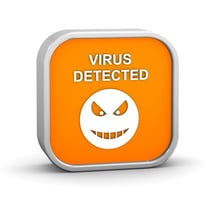 • Only visit websites beginning with https://
• Do not open e-mails from unknown senders
• Do not visit strange, unknown websites
• Understand that antivirus protection programs will not protect you from all viruses

When a device does become infected, and an IT service is required it becomes important to note exactly where the user was at on the web and what they were doing to ensure the best help possible from the IT person.
5. I Can't Access My Files
Finally, among the most common issue users call in to service desks with is the inability to access files on a server.

If other people are able to access files on the server, often this probably means you experiencing a connection problem between your machine and the network or server. The first option to try is again, restart your machine. Sometimes resetting all connections will resolve the problem.

If a restart does not resolve the issue for you or if other users are also unable to access the server, it is time to get IT assistance. The problem could be with the physical network/server or with the files you are trying to access (corruption or credentials/permissions).
While there is not a lot that the end user can do without the credentials or permission to get into a file, an IT person may be able to help get you reconnected to files and do so remotely. Remote assistance is done by letting authorized personnel look at an end users' desktop from a different location, and with permission, take control of it. If
contracting with an IT firm
, this process of remote access takes less than five minutes to complete and then a tech can begin to work on solving the user's issue. If, however, your business is new to the IT help you are receiving, it can take a little longer to gain that access. After gaining this access, an IT person can regain permission/credentials to the files.