Cyber risk is no longer a topic CEOs can ignore. Even if your business does not hold state secrets or store customer information such as financial or patient data, a cybersecurity event is an existential threat to your business. The potential for interruption to your business and loss of reputation alone are reasons to take additional steps to secure your business assets and shore up areas of your business that would benefit from additional training and security policies.
As a CEO, you will want to lead and support cybersecurity awareness within your organization. Establishing best practices for yourself and your organization will reduce your exposure to security risks. To inspire cybersecurity-related conversations with your board, we will explain how CEOs can mitigate cyber risk within their organizations. As a result, you will focus on the most important ways to reduce your business cybersecurity risk by effectively locating areas that potentially impact your organization.
The Role of a CEO in Reducing Cyber Risk
As CEO, you can never do enough to raise cybersecurity's importance in your organization. It may be a new lens to look through; however, the steps you take will make your management team and staff stronger and reduce the risk of cyber-attacks throughout your company. There are three primary areas of focus for CEOs that we will examine:
Governance and accountability

Managing risk

Organizational Culture
Focusing on these three areas will reduce your business risk and protect your sensitive, information, systems, and equipment from attacks.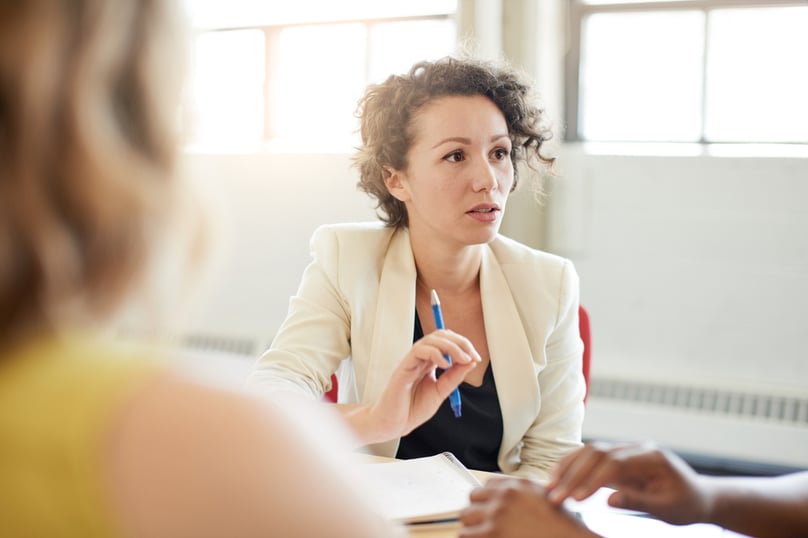 Governance and Accountability
While executing cybersecurity policies, tools, and resources remain with the IT department, cybersecurity discussions and education need to happen at all levels in the organization. This is true for small businesses, as well as medium and large-sized businesses. Elevating security risks, solutions and ongoing education to the boardroom provides decision-makers an understanding of what is at stake and opens continuing discussion on implementing a culture of security.
Depending on the size of your organization, you may benefit from hiring or appointing a chief information security officer (CISO). The person in this role is accountable and responsible for developing, implementing, and enforcing cyber security policies to protect data assets. Using industry standards and guidelines, your board can work with the CISO to establish risk mitigation strategies as well as a cybersecurity strategy and framework for your organization's needs. With your support, the CISO will educate and demonstrate to others how to reduce risk by keeping the primary tenets of cybersecurity in mind when developing procedures.
Even with a CISO in place, you will want to participate in reinforcing the education and policies they distribute throughout the organization. You can support your CISO and security teams by providing the appropriate resources and budget to execute the important strategy and plans they've made. Furthermore, promote security best practices to develop a security culture and keep cyber risks in mind for your organization.
Managing Risk
To start, identify your risks by conducting a cybersecurity risk assessment and discussing them with your team. What threats does your company face, and what is the impact on the business of each? You will likely discuss who has access to sensitive data and list all the top cybersecurity threats, including malware, phishing, spear phishing, man-in-the-middle attacks, denial of service attacks, SQL injection, and DNS attacks. Acknowledge and assess your company's vulnerable points and the consequences of these risks occurring. With this information at hand, create an incident response plan to defend your business.
If an attack or data breach were to occur, you would have remediation steps in place with a Business Continuity and Disaster Recover (BC/DR) plan. A BC/DR plan is built to limit your cyber risk and downtime due to any kind of interruption. Your input and insight are necessary to quantify the potential impact and establish what processes must be addressed quickly to keep operations running. This is not a once-and-done process, as your team will want to update and test the BC/DR plan continuously in order to keep your network secure.
If you are wondering how your team will have time for all the research, planning and implementation required, consider this--partnering with a trusted outsourced IT provider is a resource that understands what you want to accomplish and will support your team in accomplishing their goals.
Organizational Culture
Cementing your organization's cybersecurity relies on encouraging continuous education and applying best practices that impact each company level.
You and your management team can set the bar by consistently participating in regular cybersecurity training alongside your employees, given by your CISO or IT security service provider. Not only will staff understand the significance of maintaining cybersecurity best practices, but the training will provide an opportunity for clarification if employees have questions about specific procedures.
Third-party vendors/partners open your company up to vulnerabilities as well. They may have access to your network and or information assets. Before sharing data with vendor partners, examine how they follow security procedures that protect your company information and IT systems.
We've discussed education and training, leadership and embedding security within your company culture. A few other practical recommendations which will help adoption include:
Develop accountability – Department heads and managers can connect with IT to establish accountability for them and their staff to be sure tools and resources are used. They will also track training participation and application.
Add security as part of employee onboarding– As new employees join the company, they are aligned with your security culture and are trained at the start.
Incentivize training and policy adherence – Healthy competition, recognition, and additional flexibility are just three ways to reward employees for contributing to a security-conscious culture.
Above all else, communicate the importance of security within your business and set an example for others. As a result, your staff will maintain a robust IT defense strategy and be ready in the event of a cyber attack.
Defending Your Business from Cyber Attacks
Protect your assets by recognizing the risks that exist and prioritizing a cybersecurity culture today. Start focusing on the potential impact of a successful attack on your employees, reputation, and revenue. Managing your cyber risk needs to be prioritized for the sake of your business. You don't need to become a tech wizard, earn certifications, and understand your systems better than your IT staff, however, you must know what your organization is doing to prevent a security breach.
If you'd like to learn more about reducing your cyber risk, book an appointment with us by clicking the button below.
Additional Resources