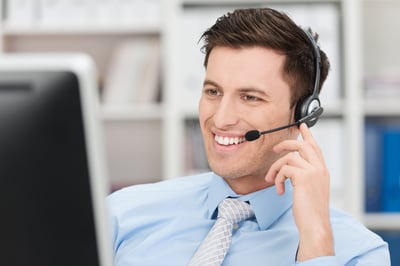 Technology is integral for all types of businesses. It is a vital part of communicating with customers and running your company. You can't run a business without technology. And, if your system goes down, your business struggles.
So, how do you find an Omaha IT support provider to keep your running smoothly? You don't want to hire the first IT support team you find; you want the best IT support in Omaha that fits your business and provides high-quality customer service. You will be trusting them with sensitive systems and data. They will be helping you with critical business operations.
When you find a worthy IT support service company, they will protect your business assets and provide 24/7 tech support to you and your team. Hiring the best IT support team in Omaha doesn't mean paying exorbitant fees either. Here is how you screen IT providers to find the best for your Omaha business.
What makes an IT support provider "the best"
Operational maturity
The best IT support company will have proven experience. They demonstrate expertise in the technology systems and applications used by your Omaha business with references from similar companies. While you may not want to hire an IT support provider who works with your direct competition, you want someone that is familiar with the systems you use and other businesses of your size. Some service providers are better suited for companies with ten or fewer employees, while others are better suited for those with over 50 employees.
Cost-effective
A good IT support provider is efficient and effective, which will save you money. They solve problems proactively and they understand the ins and outs of your business by asking questions. The more your IT support provider understands your business drivers, the better equipped they are to make improvements that help your company. They reduce technology expenses by finding ways to improve your system and cut unnecessary spending.
Broad services
They are also transparent, so you won't be surprised by hidden costs. Most importantly, a good IT support team is experienced, yet honest about their limitations. They will tell you if they cannot provide a service or are unfamiliar with a particular system.
Why you need the best IT support
An experienced IT support team will provide your business with valuable insights into your infrastructure and recommendations to improve your operations. They won't wait for something to break. Instead, they take a proactive approach and apply solutions before something goes wrong. This will save your Omaha business money, time, and stress. Maintaining your network and implementing IT security tools and resources means your company will experience little to no downtime from IT issues.
The proactive approach is essential for the security of your business. By installing firewalls, managing upgrades, and making sure all security measures are appropriately integrated, your infrastructure is as protected as possible. A proactive approach ensures you have the latest and best security measures installed and working properly.
What you gain when you work with the best IT support
When you hire a strong IT support team, you gain a trusted partner in your business. They understand their role in the success of your business and take an active role in securing your business. While they provide 24/7 assistance, they also monitor your systems with an eye toward improving efficiencies and security. They offer recommendations and solutions to enhance your operations and ultimately increase your bottom line.
Reliable IT support providers free your time to focus on other aspects of your business, such as your day-to-day operations, developing revenue streams and growing your customer base. Your managed service provider will handle any technical issues that arise and respond to requests for help from your employees. They will install updates and implement security tools to keep everything running smoothly.
Best questions for screening IT support providers
Not all IT support companies provide the same services. Most will provide cloud-based backup resources, computer repair, help desk services, and email support. Many will also offer security services, but not all services are equal. Be sure to ask the IT service provider how they stay current with security measures. How and when do they train their staff on new security protocols? Instead of asking for a list of services, be sure you understand what is included with each. Hiring one IT support provider who can handle all your current and future needs is more efficient and cost-effective.
Regarding future needs, discuss with the IT provider how they handle planning and consulting. Is this included in the original service agreement? If you implement a new system, your staff will need ongoing training, which should be included. All technology will need to be replaced at some point, and planning for those expenses allows you to budget accordingly.
How does the service provider prevent security issues from occurring? Small businesses are three times more likely to be the target of a cyberattack. When talking with a potential service provider, it is essential to understand how they plan to protect your business. If a breach happens, do they have the staff and resources to respond quickly and efficiently? What does their process of recovering data as your business systems come back online entail?
The service agreement you sign with your IT support provider is binding. Will it include after-hours support and onsite services? Could additional fees be incurred? If the provider you are interviewing has a long list of additional fees, it is a red flag. Having every scenario covered in your agreement may not be necessary, but anything that affects your day-to-day operations should be.
We created the best IT Support questions for your interviews
CoreTech has a complete list of questions to help you evaluate IT support providers. The free eBook, MSP Comparison Workbook, is available here. At CoreTech, we believe in transparency and building relationships with our clients. We would be glad to help your Omaha business find the best managed service provider for your needs.