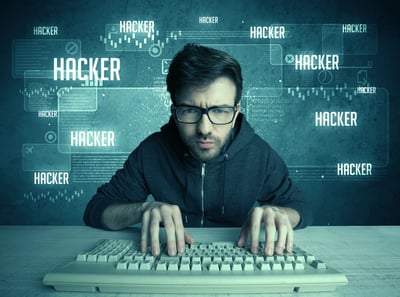 In the past five years, phishing scams have become more complex, no longer tricking the gullible grandparent into clicking on the link leading to a "free Caribbean cruise" or a "free car". Now, phishing has managed to work its way into the workplace through one of the most widely used sharing and editing software: Google Documents.
G Suite, an umbrella program that includes Gmail, Google Docs, Google Sheets, among other productivity tools, surpassed 2 billion monthly active users in 2020, and the count has no doubt increased as popularity of working remotely continues to rise.
Yet, despite the benefits G Suite's Google Docs provide, such as easy sharing and multiple users editing at the same time, this can open doors for hackers to enter in and deceive your employees into giving access to your business's database through the commenting feature.
When did this all start?
2017
In May 2017, users of Google Docs went to Twitter showing screenshots of attackers sending their targets an emailed invitation, feigning familiarity by portraying someone the victim knew. Should that person click on the link, it would take them to a real Google sign-in screen, then lead them forward by asking them to "continue to Google Docs." If the user continued, they unknowingly granted permission to a malicious third-party web app, also named- just named, nothing else- "Google Docs," consequentially giving phishers access to their email and address book.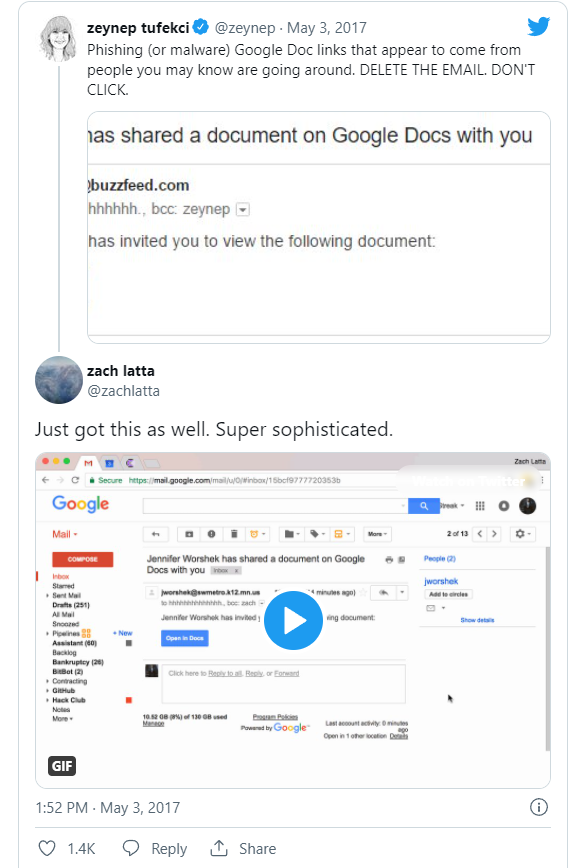 Screenshot taken from The Verge
At the time, Google had released a statement acknowledging the problem, and listed the steps they were taking to fight against phishers attacks, such as removing fake images and pushing updates through Safe Browsing. A couple of days later, they believed they had resolved the problem by adding more restrictions on apps that connect with the Google Workspace, particularly on those that request sensitive access to emails or contacts.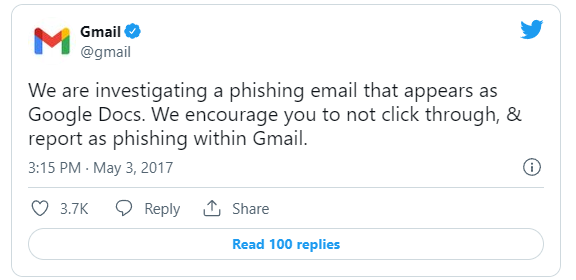 Screenshot taken from The Verge
2020
Unfortunately, in August 2020, phishers worked their way around the safeguards by inserting the "@" followed by an email address to message any email address, with the email coming from what looks like a trusted sender. Through their blog, 9to5 Google, Google posted an article spreading awareness about the email and Google Doc phishing, offering additional solutions to avoid hackers gaining access to valuable personal or business information.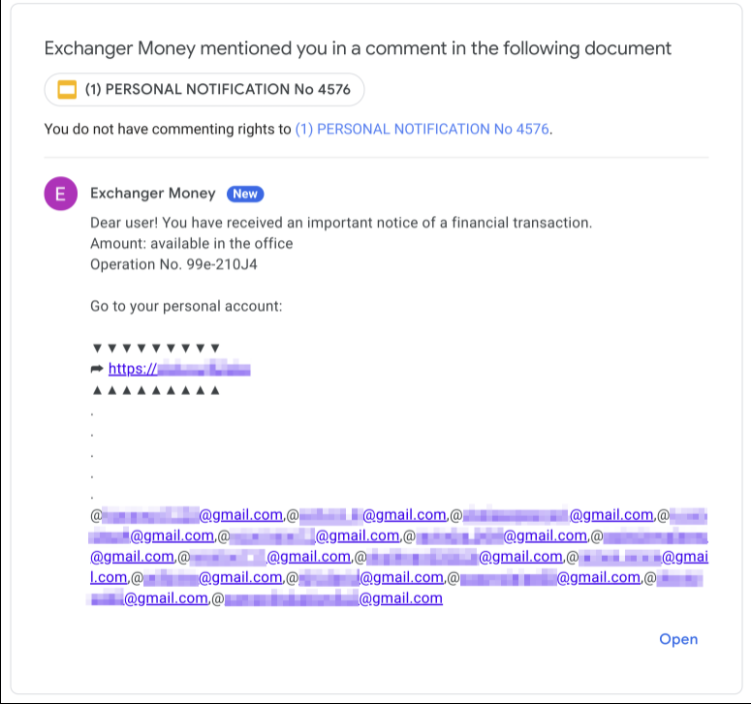 Screenshot taken from 9to5 Google
2021
December 2021 brought a new wave of phishing malware, as Avanan reported an exploit in Google Docs that allowed hackers to deliver phishing websites to end-users, targeting primarily Outlook users. From their tests, they found out the victim didn't need to have access to the document for the attack to work, the phisher only needed to mention them in a comment for the link to work. With the notification coming directly from Google, showing only the person's name and not their email, this made it difficult for scanners to stop, and end-users to spot as spam.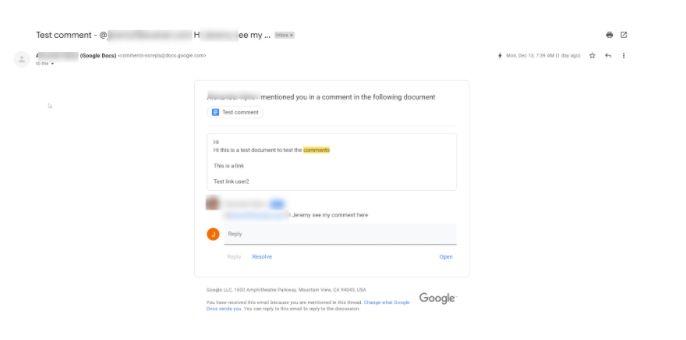 Screenshot taken from Avanan
Can phishers be stopped?
As of right now, no. Wired quoted independent security researcher Matthew Bryant, who said, "The design has issues in the first place, and that leads to all of these security problems, which can't just be fixed-most of them are not magical one-off fixes."
In other words, Google would need to redesign several aspects of their security systems to find, scan, and block each of these phishing methods. It'd be a painstaking process that would require fundamental improvement with their design decisions, and even then, there's still no guarantee they'd be able to locate all the faulty users.
"The design has issues in the first place, and that leads to all of these security problems, which can't just be fixed-most of them are not magical one-off fixes."

-

Matthew

Bryant
What can business employees do to protect themselves?
There are several practices professionals can apply to prevent clicking on potential scams when using Google Docs:
Cross reference the email address in the comment by contacting the person who is supposedly tagging you. In this way you can make sure the comment is legitimate, and what they're sending you is worth looking into.
Watch out for unique links, misspellings, and grammar errors, which can be blatant signs that the message is unreliable. While it might seem like a simple mistake, it could be a key identifier of an attacker.
Purchase protection securing all of G Suite, so that file-sharing and collaboration apps are safe from attackers.
Taking your protection one step further
Here at CoreTech, we believe that knowledge is power. You can be proactive in educating your employees on the importance of cyber security, especially when phishing isn't the only threat your SMB might be facing. Please reach out to us today!
In doing so, we recommend including phishing tests as part of your business's cyber security training, specifically email simulations. This method involves your employees receiving what could be perceived as malicious content, when it's really sent by you to prepare them for the real deal.
You can also download our eBook, available below, for more information about phishing, and how it could be affecting your computer applications, other than Google Docs. Peace of mind is hard to come by, in this day and age, and we want to help you make sure your SMB is prepared for anything.