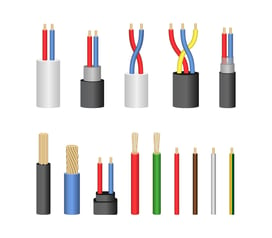 The cabling in your business is mainly out of sight. It's hidden in walls, ceilings and maybe in conduits.
Understandably, most people don't give it much thought.
Nevertheless, voice and data cabling is a very important piece of running a business. It directly impacts the work that your business is able to do.
Additionally, the cabling industry has seen some dramatic changes over time.
Check out the infographic below to learn what you should take into consideration when making cabling decisions for your business.

There's a lot to consider when making decisions regarding your business's cabling needs.
If your business needs assistance deciding on the proper wiring for a project, needs new wiring installed, old wiring replaced or your current wiring moved, we can help you get it done! Reach out to CoreTech to discuss your current needs and what you're hoping to accomplish.