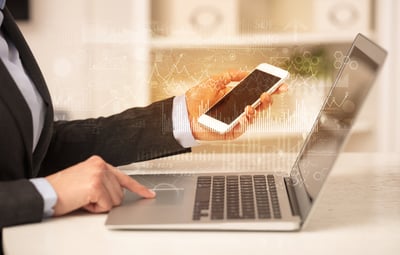 Have you heard of any of these all-too-common scenarios? Your database is logged into by a hacker with one of your employees' credentials, without your knowledge. Before you know it, the hacker is stealing data, and impersonating people within your company by sending phishing scams or locking files to then hold them for ransom. Has this even happened to you? And could this have been stopped?Yes, by using Multi-Factor Authentication (MFA). It is a method requiring the user to provide two or more verification factors to gain access to a resource. In addition to typing in your username and password, another step ensures the identity of the person logging in, making it much more difficult to gain access to your database by acting as one of your employees.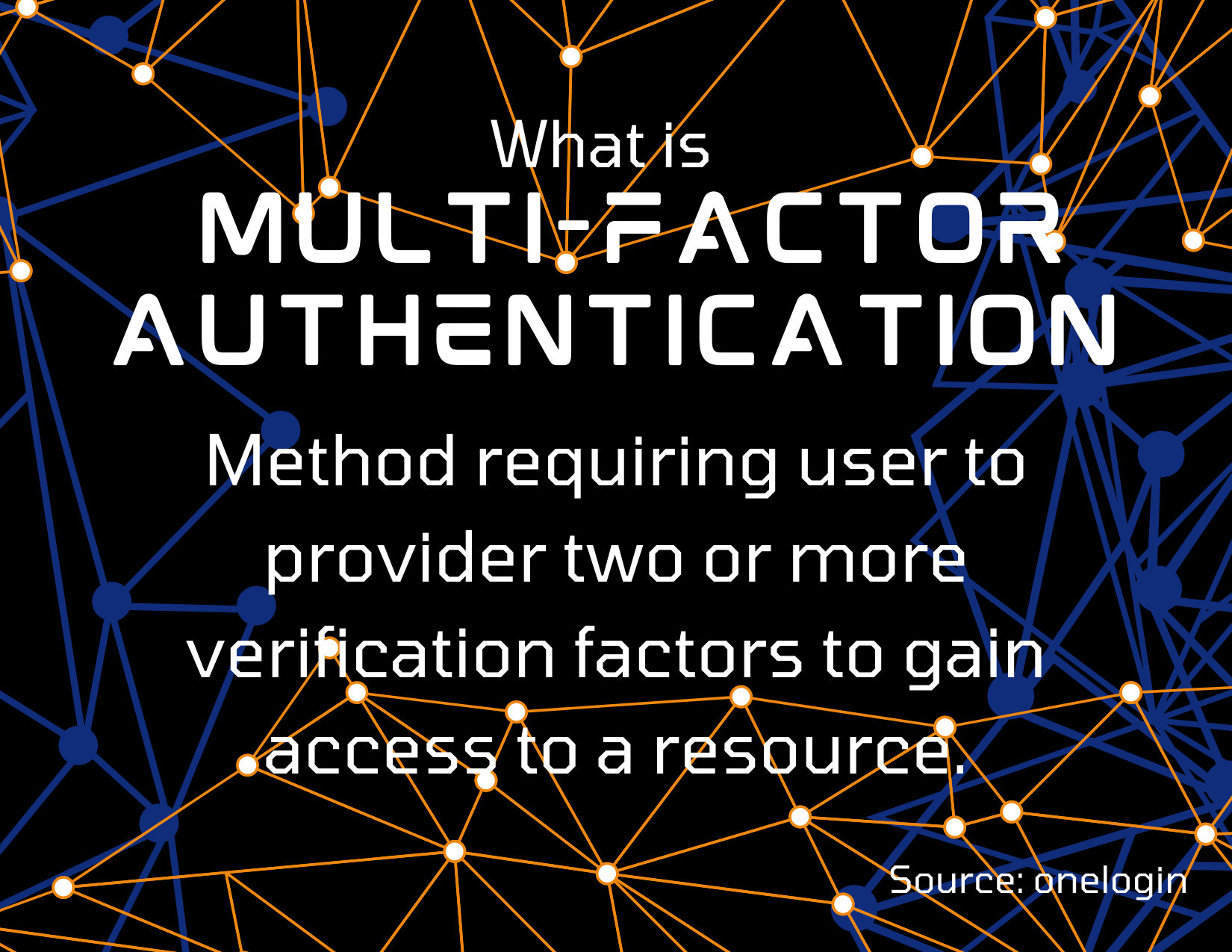 Why does my business need MFA?
There are many reasons why MFA needs to be included as a part of your IT security strategy:
1. Usernames and passwords are too easily compromised
According to Cyber Security report, 68% of organizations feel moderately to extremely vulnerable to an attack, and 52% of them said they do not have adequate controls in place to deal with insider threats. Many employees use general passwords out of fear that they'll forget them, or they recycle them to avoid writing them down and creating new ones. Hackers only need to take a couple of guesses to figure out your employee's username and password, and then they have access to the entire system due to a lack of layered IT security for their Omaha business. Once the door is open, it becomes difficult to know what the hacker has gained access to.
2. Keep your employees' identities safe
Losses from identity theft cases can cost your Omaha small business thousands, if not millions of dollars. Malicious hackers can gain personal information through a variety of channels, such as social media, adware, or phishing emails. All it takes is for you or your employees to click on a link or download malware that includes a virus, which is then used to extract sensitive information. MFA adds another wall of security for hackers to go through, therefore protecting your information, your employees, and your company.
3. Extra level of security for sensitive data
You want to make sure you know where your information is going, and who's receiving it. Each attack results in information leaks, where data can be sold to other parties or on the dark web. MFA examines firewalls, antivirus software, and encryption technology so breaching barriers for targeted devices is more of a challenge. In doing so, the correct people with the right credentials have access to key information, limiting and preventing disruptions in your organization's daily operations.
How does MFA work?
MFA requires additional verification when logging into a computing device, network, or database. One of the most common MFA factors are one-time passwords (OTP), which are 4-8 digit codes you receive through email, SMS or another phone app. OTPs do expire, and a new code is generated after a certain amount of time, or whenever an authentication request is submitted. With OTPs rapidly changing system, hackers can't figure out the password quickly enough, and your employees don't have to worry about forgetting them.
There are three main types of MFA Authentication Methods:
Knowledge- PIN, password, or an answer to a security question

Possession- OPT sent via text or email, fobs, USB devices

Inference- fingerprints, voice recognition, or other biometrics



Tips for Using MFA
To use MFA to its highest potential, we wanted to supply you with some recommendations for selection and setup to make the experience more user friendly:
Select an MFA solution that is easy to manage and deploy across all users to allow administrators to react quickly to user end problems as your company continues to grow

Customize your MFA settings to balance security and workplace productivity so it's easy and intuitive for the user

Create tailored alerts for employees when their credentials are used to keep a record of what they're logging into, and to empower them to take responsibility for their own trusted access



Our Recommended MFA:
Duo allows for flexibility by providing numerous login methods, such as push, SMS text, or key fob. Duo inspects each device every time they login, identifying which devices are managed by the company, and which are not. With a zero-trust framework, Duo diligently monitors your system through AI (artificial intelligence), scouring every device and login attempt to correctly identify you or your employee.
MFA is part of a layered security strategy
Including MFA as a part of a comprehensive IT security strategy will reduce your business risk. In addition to supplying managed IT services, CoreTech focuses on keeping each layer of our clients' IT security well maintained and up to date. This past year CoreTech was awarded CompTIA Security Trustmark+ for our security commitment to both our clients and ourselves.
Contact us to learn more about strengthening your business IT Security.