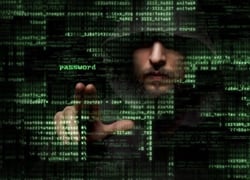 As a small to midsize business (SMB), cybercriminals would never take interest in our organization, right? – Wrong!
In recent years, smaller businesses have become the focal point of hackers' interests. In fact, just last year it was reported that 43% of worldwide cyber attacks were against small businesses with less than 250 employees. These attacks usually involve hack attacks,
ransomware
, denial of service attack, or
CEO fraud
.

With fewer day-to-day operations and smaller pay offs than larger corporations, why would these bullies waste their time attacking here? Many cyber criminals are centering their attacks based on a business's valuable data, not necessarily the size or amount of profits the company has. They also look at larger enterprises as being better defended, thus harder to hack. In short, they target SMBs because they are easy, more attractive targets.

Let's review 5 reasons why criminals are attracted to attacking small to midsize businesses.

1. Automation
Cyber attacks are an automated process, meaning that although some businesses aren't worth millions, these criminals have the ability to attack hundreds, thousands, and even millions at a time.
While many of these threats are detected and shut down immediately, businesses with less effective security systems often fall victim to these attacks. This means smaller business, generally with lower amounts of security, are more vulnerable.
2. Lack of funds and knowledge to improve security
Large corporations with significant profits and high amounts of capital have the ability to afford the greatest security systems that exist. Small businesses, however, do not generally spend their profits on security, making it easier for criminals to invade their company data.
In addition, many small business owners are not aware of the
multiple layers of security
that are needed to protect their company information.
Finally, because of the lack of security, many SMBs fail to discover that they have been compromised for days after the fact.
3. Lack of an IT Security Specialist
Once again, large corporations generally employ an
IT security specialist
to take the lead on maintaining and improving their security routinely. IT specialists also hold the skills and knowledge needed to keep data security up to and above par.
A lot of SMBs handle their IT needs in house instead of contracting with an outsourced IT partner and security specialist, making them less secure and more vulnerable.
4. Mobile devices
The use of mobile devices to conduct business has greatly increased as more and more smaller businesses move to "bring your own device" operations.
Although this system makes conducting business faster, easier, and more attainable, there is a whole new, unique set of security concerns to go along with it. With all company data stored on a phone or tablet, it is important to have security systems in place.
Criminals are aware that many SMBs use minimally secured
mobile devices
to conduct business and have become trained to hack into these devices.
5. Lack of awareness and employee training
Shockingly, only 35% of SMBs provide employees with security training, meaning employees not only lack the training to avoid security risks, but also that they are unaware of the risks entirely.
Crooks become aware and target employees who are responsible for financing activities in the company. With hackers evolving into highly trained criminals, employees need the
training
to keep security protection in place.