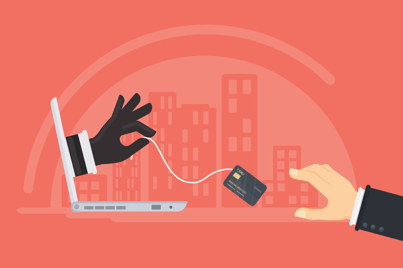 Have you ever walked around feeling like there was a looming target on your back? Like someone's waiting for you to make a wrong move?
While someone might not be aiming for you personally, your business systems could be targeted by a hacker. Generally, a hacker will take what they can get; their overall goal is to make a profit, no matter where it comes from. But there are specific industries hackers will pursue because they have a higher success rate, due to weak security measures and procedures.
Is yours one of them?
While this list of industries seems broad, they include small to midsized businesses that are often under attack with phishing or ransomware schemes.
Manufacturing
Healthcare
Government Agencies
Financial
Construction
Manufacturing industry
Although manufacturing covers a wide range of businesses, they were ranked as the #1 industry targeted in cybercrime in IBM's X-Force Threat Intelligence Index 2021. They are easier to break into because their technology is based on performance and safety, not security. Over time, their systems' become increasingly complex; however, operational responsibilities still fall to manufacturing specialists rather than a technology person. If the specialist does not know what to look for, they miss the warning signs, allowing the hacker to gain access without their knowledge.
For example, late last year Schreiber Foods' systems were taken offline for a couple of days by a hacker, causing a nationwide cream cheese shortage. Although Schreiber was eventually able to get their manufacturing lines back up and running, businesses around the nation took a financial hit due to the shortage. This is another reason why hackers target manufacturers. The damaged reputation and problems to the supply chain raise the amount of money they can extract from their victims.
Healthcare industry
There is a multitude of reasons why the healthcare industry is a large target for hackers:
They store private information hackers want to sell on the black market or use to commit identity fraud.
Hospitals run on a variety of apps and devices that keep the building operational, and the intricacy can leave the information vulnerable, even from a remote location.
With the high turnover rate, it is difficult to train staff members to spot security threats.
There is a lot at stake, so hospitals feel more inclined to pay the money, particularly if lives are at stake.
Government agencies
Like healthcare facilities, government agencies are vulnerable to attacks due to the high volume of confidential information they store. They share and spread data across a wide number of entities and are connected to hundreds of third parties. With espionage being the key driver for breaches, hackers will send malware attached emails to government officials, drawing out data once the link has been clicked. They either sell the information, or they take it further by connecting to their social media profiles, impersonating officials to pressure other profiles into sharing login credentials.
Financial firms
Financial firms differentiate from other industries because they transfer information to both businesses and consumers. Cloud applications have made life easier for customers but more complex to secure end-to-end. Therein lies the risk of data loss, misuse, and business disruptions if a hacker gets into the system. These services also must maintain ongoing monitor and management, which can make implementing a solid IT infrastructure expensive and time-consuming, considering the high level of skill required.
Construction industry
Construction businesses are seen as an easy target because of their high cashflows and a wide network of subcontractors and suppliers. Cousin to the manufacturing industry, construction companies sometimes operate with out-of-date systems and complex invoicing procedures that act as a perfect cover for a hacker to snoop around in. Construction companies are seen as "low hanging fruit" simply because they often care more that their systems work than if they are secure.
I work in one of these industries, what do I need to do?
Here is a checklist of things your business can do to boost your IT security stature:
Prevention: Set up your network with more than just firewalls and antivirus programs by applying for cyber security insurance and consistently backing up your data.
Awareness training: If your business deals with high employee turnover and you do not have a lot of time to train your new hires, make it part their weekly work by engaging an education program delivered by your IT provider. With our clients, we send (safe) phishing emails to regularly test employees and provide a 30-minute training course if they fail. You can also start training by going over this simple infographic explaining how to avoid getting reeled in by a hacker.

Monitoring: Hire a managed service provider (MSP) with security expertise to monitor, update, and mitigate threats that come across your network.
Data Backup: A reliable data backup will provide a safeguard against an attack or other unplanned events, keeping important information safe for later access.
Above all else, make sure your systems are protected, as well as your third-party vendor systems and processes. In this way, when a security incident does occur, your information stays safe.
We can help!
Fortunately, cyber security and prevention is our specialty. We can meet with your business leaders and IT manager to make sure preventative and proactive tools are put in place. Check out our Security Solutions webpage to learn more.