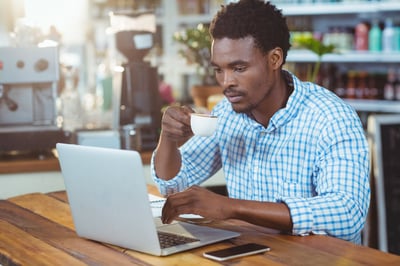 With the click of a button, technology streamlines business operations that can save time, energy, and money. To take technology further, there comes a time when every business needs to take inventory of what they use, and how they can upgrade outdated technology to produce more and faster.
Because of how complex a tech refresh process can be, it can be overwhelming to know where to start. You don't want to throw something away that you might need later, nor do you want to mislabel something as valuable when you do not need it anymore or in the long run.
Below are four areas of IT infrastructure technology you need to consider in your technology refresh strategy as you begin going through the process. By doing so, your network performance will be optimized, your employees can work at a more efficient pace, thereby encouraging productivity.
1. Look at the cloud first
While justifiable reasons exist for on-premise applications and data, most industries have numerous, viable web-based cloud opportunities. From phone systems to shared data and documents, as well as applications, the cloud provides more flexibility in how your employees use and access your information. The hassle and costs of infrastructure are reduced, if not eliminated by switching to cloud operations.
If your business is working hybrid with employees at home and in the office, cloud systems keep your employees connected no matter where they are located. Your employees can benefit from the automatic software updates, so they can continue to work while the update installs in the background. They can also customize their settings independently from the comfort of their home or desk.
If you are considering moving applications or data to the cloud, here are some factors to consider:
Be aware of the changes that come with switching to cloud systems. Transferring to the cloud is not necessarily difficult, but you need to ensure the change is in your best interest and fulfills your goals. Your IT provider can help you walk through the process, making your move to the cloud easy and efficient. Relative to your phone system, if your provider does not offer a cloud package that fits your business, look for a provider that does.
Check for hardware that the cloud system may require. Some cloud systems require specific servers or routers to work correctly. Discuss with your IT provider if the cloud functionality outweighs the cost.

Ensure your cloud application provider has the appropriate uptime and limited downtime. Cloud services experience large amounts of data exchange and communication, meaning it needs a robust infrastructure for support. Connectivity, network speeds, and firewalls must be optimized so your Internet is not bottlenecked. If your network cannot keep up with the cloud operations, your business risks increased downtime, resulting in data and revenue loss.
2. Analyze the benefits and disadvantages of the applications at your disposal
There are several questions you can ask yourself when looking at each of your applications:
Is there an opportunity to go from three application packages to one? Thus improving the integration of data and potentially saving money.
Am I eliminating keystrokes and saving time, or is this application making work more complex?

How does this application help or hurt my future business goals?
Does this application add exposure, making my network vulnerable to hackers?
With these questions, look at your IT stack holistically to see how it all blends. You will not find the perfect system to help every area, but some applications will increase efficiency enough to make it worth the purchase.
Conduct a complete inventory of your applications to understand which ones your staff utilizes. Your IT partner can help evaluate what you have on hand and offer suggestions of potential vendors to bring in. There are likely programs you are unaware of, such as free subscriptions to Grammarly or DropBox that would not appear on a business credit card.
If you are looking at integration, or multiple different applications pushing content to one another, be aware of what you are getting into. The more moving parts you put into the system, the higher the complexity, the higher the cost, and the more maintenance that is required. You need to have all the information on the table before you decide. Have a clear idea of the roadmap for each application in terms of support and scalability for integration compatibility.
3. Consider the hardware you are in the process of purchasing
The last thing you want is to be blindsided by a considerable hardware expense with an application you just purchased. The costs add up quickly, and it was not a price you counted on paying for. Talk to your outsourced IT provider about the hardware you are considering and if they support it. They can tell you what you need so that when you contact the manufacturer you know what solutions you are looking for. If that doesn't solve the issue, they can offer alternative suggestions if there are better options that fit your business goals.
4. Make your cyber security a top priority
An important part of your budget is for cyber security. Considering the current security landscape, prevention tools and systems are important. There is no amount of money you can pay to replace the database and systems you have invested in over time.
Your security needs to have a comprehensive program configured properly with multiple layers. You can analyze your current security systems by looking at the areas with the most exposure. Most small businesses are not implementing the proper security tools, such as password policies and multi-factor authentication (MFA), making themselves vulnerable to cyberattacks.
Furthermore, your employees must complete security education awareness training to avoid compromising your network by accidentally letting a hacker in. You can enable phishing filtering to scan and block emails with malicious links or attachments. Should a cyberattack occur, your data backup plan needs to be in place and consistently running so you do not risk losing your data.
Let CoreTech help you hit 'Refresh' on your technology
Do your systems need an upgrade and do you not know where to start? We have helped small businesses in various industries to provide IT consulting and budgeting. Our connections with vendors in cloud support, phone systems, and hardware allow us to curate a technology plan to help your specific business. You can contact us today to learn more about what technology steps you need to take next.