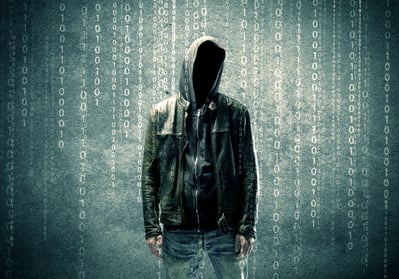 You have installed layered security systems, and created backups, onsite and offsite. You may have even hired the best Omaha IT professionals to monitor your security, and yet, your business is still at risk. How can this be?
You may be thinking the answer is because of the constant sophistication of cyber-attacks, and you are not wrong about that. However, the greatest weakness and biggest risk to your small business IT security is your staff, the people who are in your system every day.
It only takes one person opening a malicious, phishing email for your entire system to be corrupted. Your IT professionals are constantly aware of new security threats. IT professionals deploy tools that protect your systems, sophisticated tools, always searching and looking for potential cyber threats. But what about the rest of your staff? Are they trained, and do they know what to look for?
According to Small Business Trends' latest survey, 69% of employees do not receive cyber security training. Cybercriminals are aware of this fact. They know your employees are the weakest link in cyber security, and they become the cybercriminals' target.
Your staff is a target
Cybercriminals use social engineering as one way to gain access to the company's systems. The hacker impersonates someone in the company, usually one of the leaders in the organization. The hacker uses similar language, email signatures, and other tricks to mimic the leader in the company. The hacker may phish for sensitive data and other information, or their goal might be to get the employee to click on a link that will release malware. Sometimes there are multiple conversations with the employee over the phone or by email to gain their trust; sometimes, only one email is needed.
The risk is high. Reports show that 60% of small businesses must close their doors within six months of a cyber-attack. Hackers know small businesses are more vulnerable and have fewer security resources than large corporations. So cyber criminals make them their target 43% of the time. The number of cyber-attacks on small businesses was four times higher last year than in prior years. The way to defend your business is easy, educate your staff. Implementing training could save your business. Businesses that are victims of cyber threats seriously risk losing customers and the trust of the general public.
Cyber security isn't just a once-and-done tool or discussion; it involves leadership and management skills to create a staff that is constantly on the lookout for potential threats. Annual training is good but could be forgotten in a few months. Continual training is best.
Showing your staff examples of social engineering is helpful. Putting them to the test is better. Some applications and systems can help small businesses send test emails to their staff. The test mimics one from a hacker. If the employee clicks on it, they receive a pop-up that they just initiated malware. If they follow proper reporting, they receive an alert thanking them for keeping the company safe. Many options and tools are available to help small businesses educate their staff and train them to be diligent. Working with an IT security support provider can help you find the best solution for your company.
Layers of security
To best protect your company from a cyber-attack, you need layers of security. Your staff is a crucial layer of protection. The other small business IT security tactics are installing advanced threat protection (ATP), creating automatic backup systems, activating software updates, using a password manager, and multi-factor authentication (MFA).
ATP is a sophisticated security tool that aims to halt attacks, and also mitigate threats before they reach a desktop or network. It actually interrupts and stops attacks in progress as well. Whether it be malware or a hacking attack specifically targeting your system, ATP is designed to intelligently stop and even take action against these threats.
Automatic updates are essential for all your software and applications. When a software company finds a weak point in their applications, they issue a patch for it in the update. The hackers learn of these weaknesses and exploit them. If your software isn't updated, it becomes vulnerable to a cyber-attack.
If something happened and your data was locked by a hacker, the fastest and easiest fix is to install your backup. While most backup systems are automated, checking and confirming your backup system is running is a check some companies miss. It won't do you any good if your backup data isn't available or updated regularly.
Multi-factor authentication requires additional verification for each login to your system. The tool significantly reduces the opportunity for anyone other than you to gain access to your company's systems and information.
Added protection for remote employees
Over the last few years, remote work has become more common. Some employees only come into the office occasionally and some never do. The ability to work from anywhere has been a boon for employees and organizations alike. It has reduced business costs while also helping the company attract quality staff from a larger pool of applicants.
With remote work becoming standard, the potential for an employee to log into the system from an unsecured network increases. Requiring the use of a VPN provides a secure connection to your network. Even when the remote employee is using an internet connection that is secure, there is still an opportunity for a hacker to access the connection. A VPN provides a layer of security to keep your company data safe from unauthorized access. The VPN also provides end-to-end encryption keeping data that is shared among employees and the organization secure.
Small business IT security
CoreTech has a team of trusted professionals experienced with the latest security measures for small to midsize businesses. We are happy to answer your security questions. Do you want to find out how secure your systems are right now? Our IT Security Scorecard will analyze your current status, exposing any weak patches that need to be addressed. Click the link below to get your IT Security Scorecard!