It's exciting to receive a package in the mail with new products or deals I've found during some online shopping. So when I received an email about an undeliverable package to my work email address (and I was expecting a package, which was overdue), I almost didn't think twice about it. And then, I began to wonder about the email address and was pretty certain I supplied my home email when ordering online.

As it turns out, this was a phishing email. Aaack! The good news is, I did not click the link since I was on alert due to the email coming to me at work and not my home email. The whole situation did get me thinking about what other items in this email were tip offs to a bogus email, and how do we all protect ourselves?
After reviewing the email with Joel Havenridge, one of our Systems Engineers, he shot back items in this email that were quite fishy to say the least.

Let's walk through this email as an example:
There are no graphics, the USPS would have included their logo and/or other graphic elements.
When hovering my mouse over the first usps.com link it showed that the link actually went to another location which was NOT the USPS site.
There is a misspelling, as well as punctuation missing or not styled how you would typically see in an email sent in the United States.
The email references a postal code instead of a zip code.
The email states the package had the wrong zip code. How many times have you received a package where the USPS filled in or corrected the zip code? I've received many in my lifetime.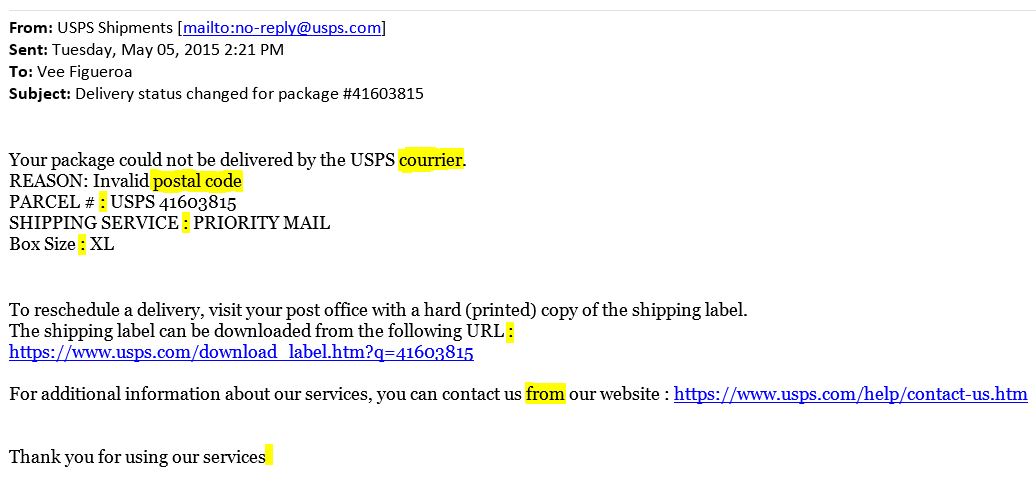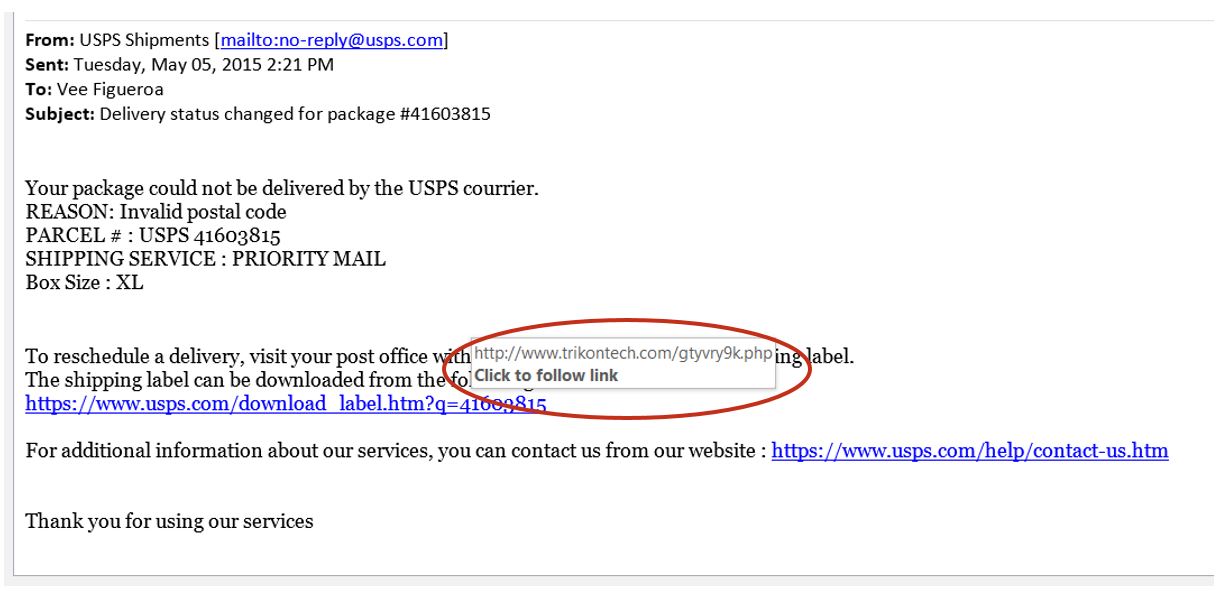 Would you like to learn more about what phishing is and how to avoid getting caught? Check out this news article on our website.