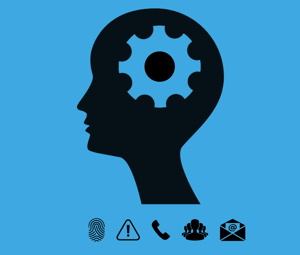 Social engineering involves the manipulation or deception of people in order to obtain information or access they shouldn't have. Social engineers could be after a password, bank account information, access to your corporation's network or anything else that could benefit them. Their end goal could be to steal money, company secrets, to disrupt your business or to shut it down entirely.
Because social engineering preys on human behavior, it's one of the most dangerous threats to cybersecurity. Can you rely on each staff member at your company to successfully identify and protect against these attacks?
There are many different types of social engineering attacks. They are differentiated by the motive of the attack and the way the attacker works to gain the information they desire. Take a look at some of the most commonly used social engineering tactics in the infographic below: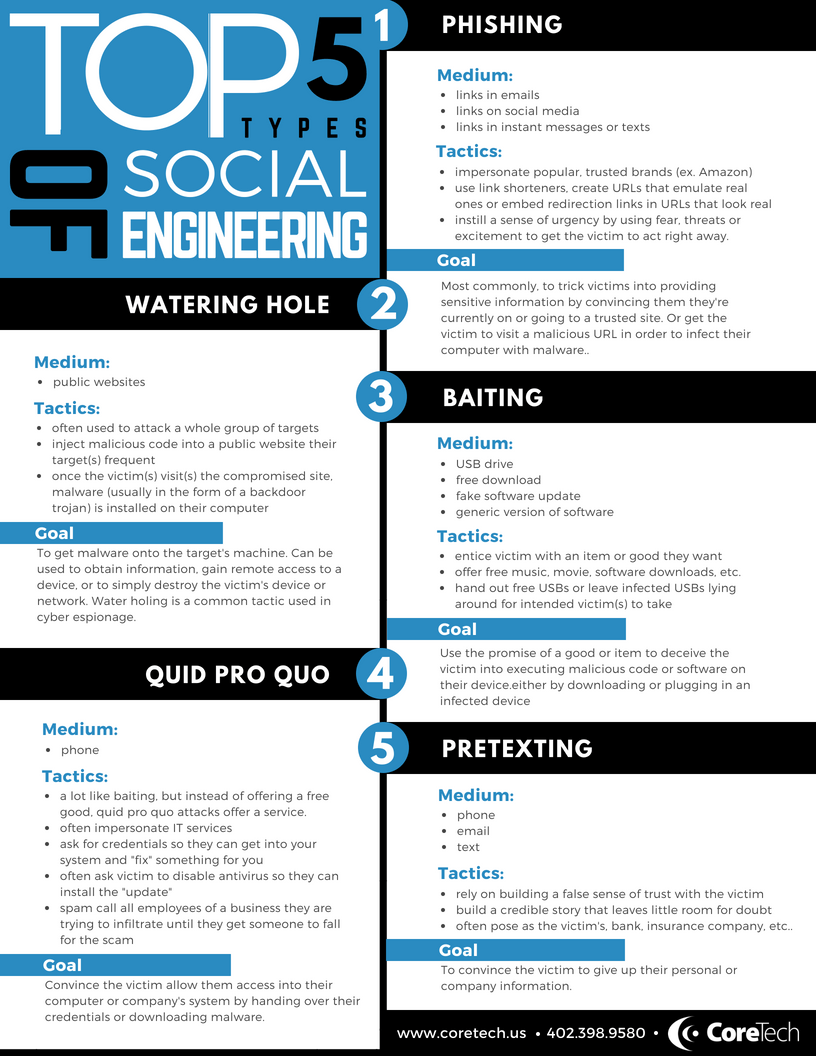 How to avoid falling prey to a social engineering attack:
1. Stop and think. Social engineering attacks are made to trick you. If anything feels off (you didn't request an email attachment from that person or you don't recognize the web address embedded in the link) don't click. If you know the sender, reach out to them directly, either in-person or over the phone (because their email or texts may be compromised) to see if the email is legitimate.
2. Secure your devices. Always employ anti-virus software, firewalls, and email filters. Make sure they are set up properly and always up-to-date.
3. End-user security training. In order to avoid social engineering attacks, every employee in your office needs to know how to identify and avoid them. The scary truth is, all it takes is one person clicking on one email to infect your entire company.
For more information on how to avoid falling for phishing emails, check out our blog post. If you're not 100% sure you have up-to-date anti-virus, firewalls and email filters reach out to us at 402.398.9580. Or if you're interested in more information on end-user security training call us or email us at info@coretech.us.
Sources:
https://www.knowbe4.com/what-is-social-engineering/
https://www.webroot.com/us/en/resources/tips-articles/what-is-social-engineering
https://searchsecurity.techtarget.com/definition/social-engineering
https://www.tripwire.com/state-of-security/security-awareness/5-social-engineering-attacks-to-watch-out-for/