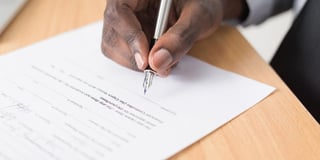 When choosing a managed service provider (MSP), it can be difficult to know exactly what to look for regarding experience, terms and services. By hiring any service provider, you're taking a big risk with your security, efficiency, and assets, so identifying the right one is key.
When you're investigating potential IT service provider candidates, however, there are many different factors to consider. You need to understand what they offer in terms of support, what services are included in your contract and how their pricing works.
You also need to verify that they have the experience and know-how to keep you competitive, that they stay up-to-date with the latest technologies, and that you can rely on them for day-to-day support and in case of emergencies.
Every IT provider will have a basic sales pitch for their services. But if you really want to assess what they offer and analyze what it would be like to engage their services, you need to know how to ask the right questions.
In CoreTech's "MSP Comparison Workbook," we offer you the guidance and direction you need to help you make that decision. In this publication, we address the key criteria you should consider when vetting IT providers.
What to Ask About Service Agreements
Your service agreement functions as the understanding between you and your provider about the services and deliverables you expect to receive, so it's imperative it addresses such aspects as security concerns, on-site service and related charges, contract terms and end-user training.
More specifically, we'll help you get answers to the following questions — and what you should expect in a potential MSP's response:
What services are included in your contract and how billing is addressed.
How the MSP addresses emergency and onsite support, consulting and maintenance and upgrades
How they work to keep your assets secure and technology up-to-date
What to Ask About Quality of Service
When speaking with potential MSP consultants, take time to find out their experience, knowledge, and training regarding the equipment and services they provide. This includes security training, support desk procedures, onboarding procedures and staff background.
In our workbook, you'll learn what to expect from an MSP on the following:
Who you can contact with a service issue.
How support services and day-to-day communications are handled.
Internal procedures used by the MSP to stay up to date with the latest technology.
How your MSP will help you make business decisions in regards to technology.
How they will support your employees, workflows, and processes.
What to Ask About Client Relationships
As with all business relationships, you should choose an MSP partner that inspires trust — one that makes you feel confident and comfortable with their team and services. Don't be afraid to ask questions about how they'll address your business goals, assist with IT budgeting, and keep you updated on your systems. Most importantly, find out what sets them apart from their competitors.
Learn how to address the following with an MSP provider:
How they can help you with IT budgeting and strategy
What to expect in terms of reporting
How to get the most out of your MSP's service agreement.

To learn more about finding the right MSP for you, download the complete "MSP Comparison Workbook" now. In it, you'll find responses from a diverse range of IT professionals about what you should expect from a managed service provider and how to choose one that will perfectly match your needs.