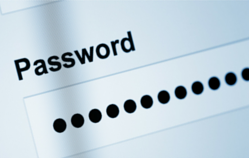 Almost anything you do online these days requires a password, from logging into your Facebook account to conducting online banking to managing personal and business credit card statements. Passwords are a necessity to keep your online information safe and sound. How should you protect your passwords?
You shouldn't leave them out where people can see them.
You should change them regularly
Don't share them with friends.
You shouldn't loan them out!