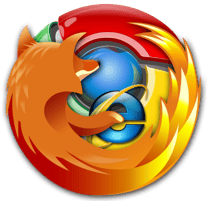 With so many choices how does one decide which browser is best for your business? Today's popular browsers compete on a level playing field. Internet browsing has become an essential part of our day-to-day lives, and you need a safe and secure browser that will get the job done quickly. With so many choices are you getting overwhelmed? Don't worry, here's CoreTech's top three browsers for your business.
Chrome – The mobility choice
If you're looking for a browser choice for mobility across multiple platforms, Google's Chrome is your best bet. It uses your Google account to link your activity across, not just your browsing sessions, but all Google-linked sites and services. Because of the amount of apps that use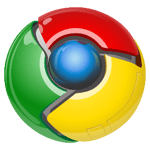 Google integration it's easy to set up and use. So simple for new PC's you just have to download the browser, install it, and enter your username and password. Just double-check that your bookmark bar is enabled and your bookmarks and stored passwords will load automatically for ease of use. So why does CoreTech include Chrome in the top three? Well, like the majority of browsers out there if you have lots of tabs open the window can get very cramped and difficult to see. Chrome comes out on top doing a great job of delivering content whether the browser is completely expanded or minimized. In addition, Chrome provides good security. Thanks to constant updates and scanning for potentially harmful downloads you can ensure your business is protected by the latest security updates automatically.
Internet Explorer – The secure choice
This is not the IE of five years ago, IE is now faster, more compliant and has a more modern design. It's the browser of choice for your business if you want the most security out of your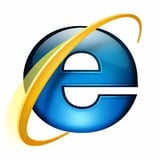 browser. Internet Explorer has included a new security feature called Do Not Track. According to a 2016 article from Digital Trends, only IE goes so far as to block trackers completely from communicating with your browser as well as block trackers used on more than 90 percent of potentially harmful sites. Making this browser the most secure of all. IE also has a unique feature called pinning, which lets you pin a website to the task bar and it will customize itself to resemble the site you're viewing, creating a shortcut. But above all else, IE is the most compatible of any web browser. With nine document modes, it continually strives to be better than older versions of IE.
Firefox – The custom choice
Firefox is the best choice for your business if you want something that looks good visually and is customizable in almost every aspect. Firefox features a very functional layout when you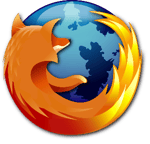 compare it to its competitors with single click bookmarking using a star just to the right of the search bar. Customize your experience by adding features you use most in the new menu. Keep your favorite features, add-ons, private browsing, sync and more. Firefoxs' private browsing feature allows you to browse the internet without saving any information about which sites and pages you've visited. Although it doesn't protect you from spyware, it does help your searches become more private, helping to keep your business safe.
Gain the most benefit for your business by pairing your browser with one of CoreTech's dedicated support services to keep your browsing safe and secure.
Resources
https://technet.microsoft.com/en-us/browser/mt163707.aspx
http://www.digitaltrends.com/computing/best-browser-internet-explorer-vs-chrome-vs-firefox-vs-safari-vs-edge/
http://www.itpro.co.uk/web-browsers/24796/which-is-the-best-browser-chrome-vs-firefox-vs-internet-explorer-2
http://www.pcworld.com/article/2966127/browsers/the-best-web-browser-of-2015-firefox-chrome-edge-ie-and-opera-compared.html