Our free eBook Latest Innovations in IT Security: 2021 sheds light on strategies to prevent these types of events — but first, you need to know what you're up against.
To help, we'll take a closer look at the new threats cyber security professionals are watching.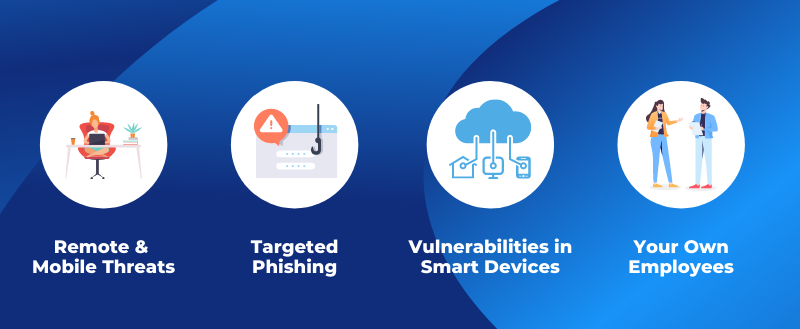 Learn How New Policy Changes May Shape Your IT Future
The prevalence of cyber crime — and its huge toll on businesses — is encouraging many governing entities, regulatory bodies, and vendors to continue to enact new rules and regulations regarding IT security. Your organization may be required to meet certain security standards in order to partner with various vendors — or even to conduct business.
We predict policy changes in areas like changing insurance requirements, new legislation, and IT vendor requirements will affect cyber security requirements for small to midsize businesses.
Latest Innovations in IT Security: 2021 Brings You Simple Fixes for Big Security Issues
Big changes are coming that will define the future of IT security. Luckily, though, you don't have to wait and implement all these changes at once. There are some steps you can take today to begin protecting your business from the dangers of cyber threats. The following are some of our top easy-to-implement solutions to help you shore up your assets and IT systems right now.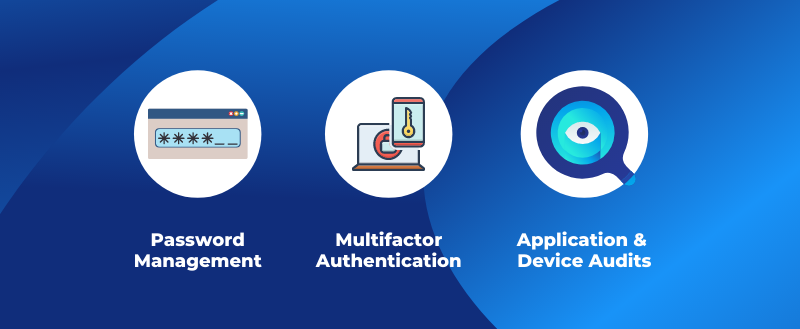 We've Done the Research to Identify the Best Tools for Protecting Your Business
Most business leaders and IT professionals understand that it takes more than a firewall and antivirus software to protect their organization. Because of the diversity of threats, it's important to protect your networks, devices, and data from every vantage point.
In particular, there are three cyber security protections we recommend for SMBs, shown below.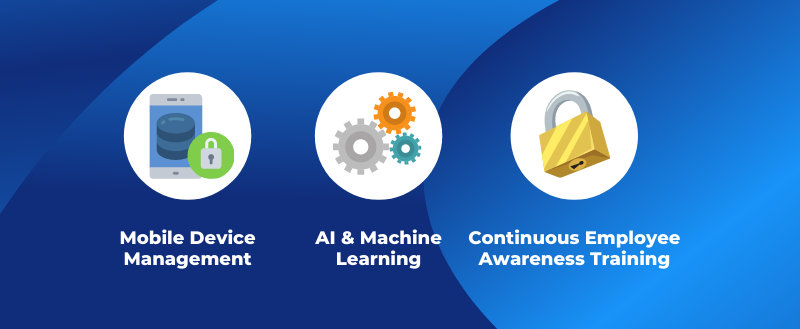 No two businesses are alike, and neither are their necessary cyber security solutions. Find out what you're up against in our newest eBook.
Read Latest Innovations in IT Security: 2021 today!