You want to grow your business, but where does technology fit in?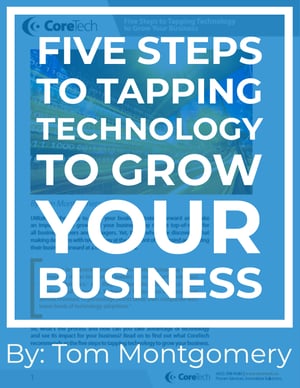 Goal setting is an important part of ensuring business success. If you don't first decide where you want to go, how will you know what you need to do in order to get there, or if you're even on the right path?
When business owners are setting goals and making plans to grow their business, they often don't consider how integral technology is to fostering growth. Does the technology you currently use solve a problem or raise the level of efficiency in your office?
With the endless possibilities technology brings to the table, it should be used to help streamline your business processes, but without a clear direction it can easily morph into more of an overcomplicated nuisance. With this whitepaper, we'll help you realize where you are trying to take your business and how you can use technology as a tool to get you there.
About the Author:
Tom Montgomery
As the Director of Account Management, Tom consults with SMB owners and managers to maximize their technology ROI, develop budgets, and realize the benefits of their deployed technology.