Joel Runyon did an interesting study on a theory he has regarding productivity when working remotely or for yourself. His big idea revolves around the problem of motivating yourself to be productive when you don't have a boss standing over your shoulder. So, instead of continuing to fall further and further behind, let's explore his theory a bit.
Like many other productivity how to's, workstation popcorn begins by creating a list. Note everything you need to accomplish today, so that at the end of the day you can cross off and visualize how much (or little) you've completed.

Now that you have your list, break up the tasks into three separate groups. Try to make each group take the same amount of time to complete. Then, decide on three different locations to work (ex: coffee shops, your home office, a public library). Make sure these locations are within walking or biking distance.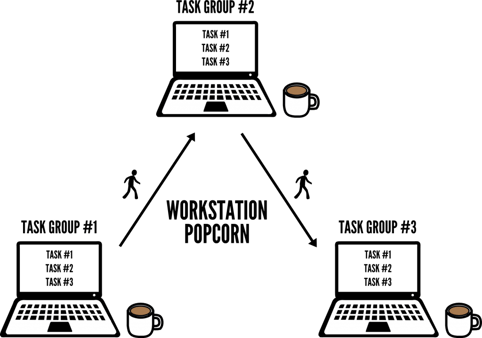 Now that you have your work and your destinations, begin! Start in on completing your tasks in group #1, in location #1. After finishing, pack up and head to your next destination. Think of this travel time as a time to clear your head, relax, and most importantly, get a little exercise. Studies have shown that exercise can help boost your workplace productivity immensely, so make sure your trek between workstations is not by cab or train. If you are driving by car, break before or after leaving and take a walk.
After completing all of the tasks you listed at the beginning of the day, pack up and head home to unwind and reflect. Did you accomplish everything you set out to do today? Were you more productive using this method of work?
For those of you who work remotely or for yourself, try this out and let us know how Workstation Popcorn works for you!
To read Joel's full article click here.
Also, if you are in need of light technology equipment to take with you to each workstation visit, contact us to discuss the best options for your organization.