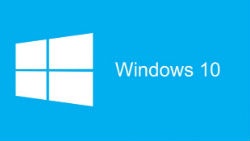 We created this post to answer some initial questions you may have about Windows 10, however we are looking to hear from you about additional questions you may have. Please post a comment and then we will respond and add additional information to this post. Here is a start:
If I don't download Windows 10 when it comes out will I pay for it later? Windows 10 will be a free download for one year starting on July 29, 2015. At this time Microsoft has not released any pricing or subscription details that apply after the one year is up.
Should I download Windows 10 on July 29? We recommend waiting 90 days before you download Windows 10 for your business. In addition to upgrades and patches that may be put in place by Microsoft, waiting a short period of time gives peripheral and application vendors a chance to update drivers or app compatibility.
Should I buy a new PC or device with Windows 10 installed? Provided Windows 10 is compatible with your applications, line of business applications, and equipment drivers you could purchase the new OS. These are items you will want to check on before downloading though.
Will Windows 10 run on my PC?
Based on Microsoft statements, if you are currently running Windows 7 or 8.1 you should have enough memory and processing power to run Windows 10.
Please comment with additional questions you may have below.
If you have specific questions about Windows 10 and your business, please contact us at 402.398.9580 or info@coretech.us.