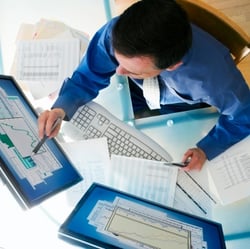 Just last week Wired published an article on "malvertising," which I think may be of interest to SMB business owners and managers.
One question that frequently comes up when our clients review their CoreCare reports focuses on malware infections and user habits. They see the report that shows how many malware objects were recently blocked and on which computers. They typically ask what the end user may have been doing to instigate this.
The answer is likely that the end user did nothing wrong. Many new malware infections are being distributed through "malvertising" which requires no involvement from the end user other than viewing a mainstream website on their computer.
The Wired article does a good job of explaining how malvertising works and the exposure your business may have.
http://www.wired.com/2015/12/hacker-lexicon-malvertising-the-hack-that-infects-computers-without-a-click/
Malvertising is just another aspect of the constantly-evolving threat landscape. While no single system or vendor can guarantee the total security of your computers from external threats, implementing a managed layered security configuration is the best defense. Would you like to discuss your security strategy? Please contact me today by selecting the button below.