Part 1: PCI DSS defined.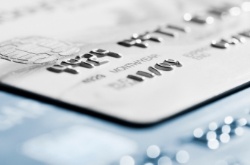 Does your business process credit or debit card transactions, even just a few per month? It is important that you understand what PCI DSS is and how it impacts your processes.
I am kicking off this series of blog posts which will help you become more familiar with what PCI DSS is and what SMBs need to do to comply. Additional CoreTech staff will be contributing to this series, so please watch for more information to come on this topic!
So, what is PCI DSS?
PCI Compliance.org states it best—Payment Card Industry Data Security Standard (PCI DSS) is a set of requirements designed to ensure that ALL companies that process, store or transmit credit card information maintain a secure environment. Essentially any merchant that has a Merchant ID (MID).
Keep in mind that even if you accept credit cards over the phone or use a third-party company to process credit cards you are still responsible for PCI compliance.
So what happens if I don't comply? Likely the bank or service provider will either terminate your relationship or increase your transaction fees. Banks and service providers have determined, and are determining, the consequences for noncompliance for their customers. A little up front work to meet the PCI DSS requirements is much more advantageous vs. waiting to see what will occur when you don't. Take a look at this information published by the PCI Security Council:
https://www.pcisecuritystandards.org/security_standards/why_comply.php
If you would like to learn more about PCI DSS today take a look at the link below which is a great resource to get started.
https://www.pcicomplianceguide.org/pci-faqs-2/
Again, more information to come in future blog posts!
Does your Omaha business need assistance completing a PCI questionnaire and providing evidence of passing a scan? CoreTech can help! Contact us at 402.398.9580 or complete the form at the button below.