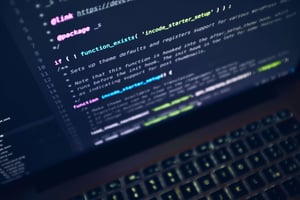 Handling the daily operations of your organization is already more than enough to have on your plate, and that doesn't take into consideration all of the IT security requirements your business needs.
By engaging an IT service provider, you put those tasks in the hands of professionals, leaving you more time and energy to focus on serving your clients. Of course, that's just one of the many advantages of managed IT security, according to business leaders in the cyber security industry. Below, we've detailed a few additional benefits.
Boost Your Savings
When you hire a service provider to manage your IT security, the savings you accrue could more than pay for the service itself. For instance, you don't have to hire more staff to handle IT security, and you don't have to spend additional dollars to train that staff to stay up to date on the latest technological advances and security threats.
Staffing a full IT security team could cost you up to $500k a year, according to security experts.
Avoid Unexpected Expenses
If you have a service agreement in place for IT services, you won't be surprised by unexpected costs that may arise.
This more predictable security spending means you won't be juggling the budget to accommodate extra service calls or replacing compromised hardware.
Focus on Your Core Business
With a managed service provider handling your IT security, you can focus on your primary goals of serving your own clients and expanding your business, experts say. This allows you to maximize your team members' talents to attract and retain new clients as well as meet current client needs, rather than spending valuable time to train them on managing IT security.
For instance, instead of tasking your internal team with security information event monitoring (SIEM), they can spend their time working on more value-added work. As a result, you can develop a more skilled, efficient team of employees to better serve your customers.
Maintain 24/7 Security
Cyber criminals work around the clock to steal your private information, and it's imperative that you have a skilled IT support team that can work just as diligently to protect your data. They are trained to ward off cyber security attacks in several ways, including:
Implement automatic threat detection and fixes
Ensure your business stays compliant with industry rules and regulations
Access unique tools and expertise not available to in-house teams
Provide rapid incident response and event investigation
Provide security information event monitoring (SIEM) and log management insights
Provide security asset management relief
Enjoy a Prompt Response in the Face of a Threat
Nothing can invoke panic more than finding out your data may be compromised. With a trained expert MSP team, you can enjoy a better response time plus more reliable support if you do have a security incident.
CoreTech's Managed IT Security for Omaha businesses
Using best-in-class intelligence coupled with action-oriented insight, CoreTech offers a proactive approach to IT security that thwarts cyber security threats before they happen. You can take advantage of our resources and enlist an entire IT team who will work with your business to protect your data.
As a result, you will enjoy lower risk levels, reduced company downtime, lower costs and a clear budget that works for your business.
In a world with ever-evolving technology and cyber security threats, the advantages of IT security make working with a high-quality IT service provider the best investment you could make for your business. Contact us today to learn more.