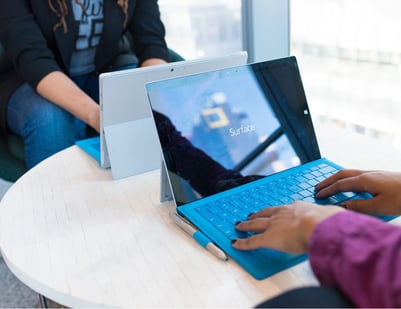 If you were one of the lucky ones that upgraded to Windows Vista from Windows 7, then you may not be too excited about the new Windows 11 version being rolled out. Having to relearn how to use Windows is something that could cause a lot of anxiety, but this time Microsoft was easy on us, as it is similar to Windows 10. Continue to read for some tips on how to make the switch a more pleasant experience.
Accessing Windows 11
Getting your hands on Windows 11 is simple. Windows Update will analyze your device and update if it is compatible. Most newer devices are corresponding to Windows 11, but some systems still utilize a TPM chip with version 1.2, which is not compatible with the new Windows 11, requiring version 2.0. Unfortunately, you will need to buy a new device if that is the case.
If you upgrade to Windows 11, you can still revert to Windows 10, but keep in mind you only have 10 days to do so. After that you must do a new install. Microsoft will support Windows 10 until 2025, which is only a few years away, so upgrading and getting familiar is recommended.
Window 11 Apps
There are several apps that have changed with the new Windows 11 upgrade. One important thing to know is Internet Explorer is no longer available with Windows 11 and Microsoft Edge is the new replacement. 3D viewer, OneNote for Windows 10, Paint 3D, Cortana and Skype are also gone, but are still available in the Microsoft store. Live tiles are also no longer supported with Windows 11.
Windows has changed the way it manages the RAM to favor the apps currently open and running, which should allocate more CPU power over other resources. The RAM can also stay awake when the PC goes to sleep which will help the PC resume from sleep faster.
Windows 11 Features
Along with the change of apps, Windows 11 comes with some differentiating and additional features. One big difference is the Start Menu. Before, it was traditionally located to the left, whereas now it's been placed in the middle of the task bar. While it can be moved to the left if desired, the taskbar is fixed to the bottom of the screen and cannot be moved.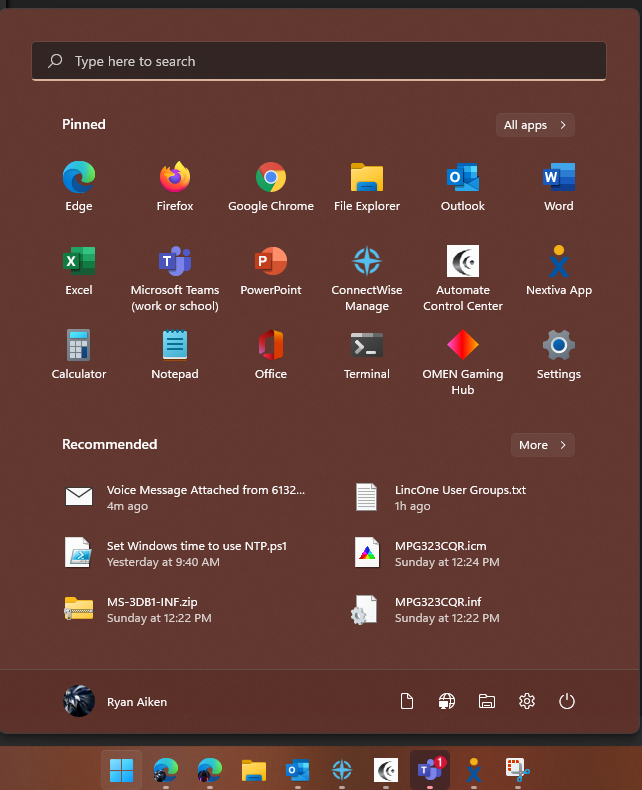 (Screenshot by Ryan Aiken)
Microsoft has also added the feature to Windows 11 to remember where your open windows are located when you have external monitors. When you plug a laptop into the docking station it should realign the windows accordingly. Also, tablet mode now resembles the Apple iPad with the extra gesture for opening and closing windows and switching between desktops.
One big addition is the ability to download Android apps similar to the Google Chromebook. It won't be available at first but is anticipated to start rolling out sometime in 2022. Windows 10 receives semi-annual updates from Microsoft, but Windows 11 will drop it to a single annual update like Apple's Mac computer.
Some subtle improvements include taking screenshots and Microsoft Edge. You can take the shot via keyboard shortcut [Windows+Shift+S]. It will still copy to the clipboard, just keeping in mind that you must manually save it.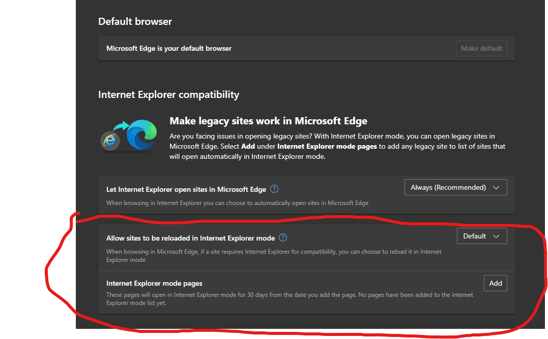 (Screenshot by Ryan Aiken)
Microsoft Edge also includes a Kids Mode and an IE Mode. Kids Mode is where you can change the settings by clicking the profile icon and customizing the program for different age groups. IE Mode allows you to view and access web pages that could only be viewed in Internet Explorer.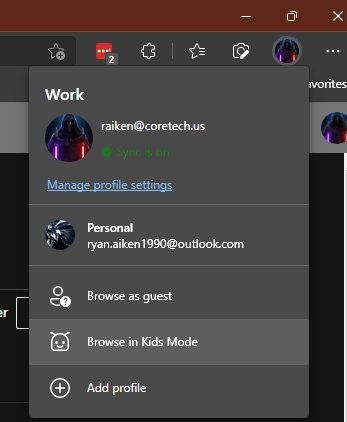 (Screenshot by Ryan Aiken)
System Performance
Windows 11 is new, so there are some bugs to be aware of. If you have an Advanced Micro Devices, Inc (AMD) CPU, you could see a drop in performance by up to 15% if you're play games, although Microsoft and AMD have supposedly resolved the issue. Some users report Remote Desktop issues using the built-in app. A workaround is to install the Remote Desktop app from the Microsoft store, and the system should continue running properly.
Approving Windows 11
Upgrading to Windows 11 will be an easy adjustment. Microsoft has listened to comments about Windows 10 and attempted to resolve these issues. Softening the window edges and the overall feel makes it more user friendly. The old standard of waiting for all the bugs to be ironed out isn't necessary for this update. I have been using Windows 11 on my personal devices for a few months now and haven't had any real concerns as most everything needed works as expected. The only drawback is finding where a setting was relocated but using the search function will help guide you to where you need to go. If you are hesitant to upgrade, you are not alone. This time, though, Microsoft appears to have done it right.
How can we help?
We offer a variety of resources and services when it comes to upgrading your software.
First, you can check out our blog, "5 IT Budget Considerations for SMBs in 2022," as it gives more information about Windows 11, along with other software upgrades anticipated to come within the new year.
Second, feel free to contact us and ask us any questions you have about Windows 11, or for consultation on your other technical needs. We want to help make sure the transition into Microsoft Windows 11 goes smoothly and are here to support you whenever you need it.