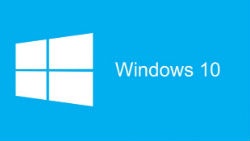 In my prior post I addressed the question, "Should I upgrade my business to Windows 10?" If you read through the checklist and walked away thinking, "Yes, I should potentially upgrade to Windows 10" then the next logical question is "How do I go about upgrading?"
The upgrade process to Windows 10 is one that requires some research and planning to avoid problems and headaches. Here are the basic steps:
Hardware requirements check – You need to make sure you have enough hardware resources (processor, RAM, drive space) to run Windows 10. If your computer is less than three years old, you should be pretty safe.
Application compatibility research – Make a list of the software you run and confirm it is supported on Windows 10. Some software companies only test the most current version of their application and state that all of the other versions are not supported. Finding an application that is not supported means that you have some decisions to make about potentially upgrading the software or taking the risk that it might still work and proceeding on.
Hardware compatibility research – Inventory any accessories and peripherals that you have connected or use on the computer. Look online to confirm they are supported on Windows 10. Usually this means checking for a driver download. If something isn't supported, you will need to decide if you want to take the risk to move forward, as you may wind up buying a new piece of equipment.
Pre-upgrade steps – In some cases, certain software packages may need to be removed or configuration changes may need to be made prior to running the Windows 10 upgrade.
Upgrade – Microsoft's process is intended to be pretty straightforward. Be prepared to let the computer sit there and run for hours or even overnight. In some cases the upgrade process will run for a while and error out. If this occurs, pay attention to an error code or message that is provided as it may provide some guidance on your next step.
Post-upgrade task – All those changes you made and apps you removed in preparation for the upgrade will now need to redone and reinstalled.
Test everything – Test all of your apps and exercise all of your peripherals to make sure everything is working as expected.
Fall back if necessary – As part of the upgrade process, a backup of your prior operating system was created so that you have the option to fall back to the old version if something is not working.
The process above has been simplified for upgrading a single PC. In a networked business environment where you might consider upgrading multiple PCs, there are a few additional steps which our staff would take to test the upgrade before attempting an office-wide rollout.
Does this seem intimidating? CoreTech staff is here to help! Please contact us today and we would be glad to visit with you about an assessment and rollout of Windows 10 for your business.