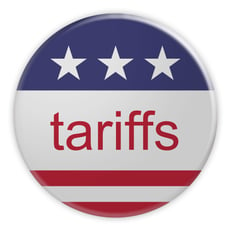 On September 24th, President Trump deployed 10 percent tariffs on roughly $200 billion worth of products from China. The tariffs are set to increase again to 25 percent on January 1st.
These tariffs are now increasing the cost of consumer goods across many industries in the U.S. and are expected to continue to rise. Predictably, the technology industry is no exception to these price increases.
With the first set tariffs in place, we are already seeing the costs of tech equipment from some manufactures increasing and expect it to continue to do so over the course of the next three months. For example, some of the newer HP models recently introduced to the market reflect a price increase of 25 percent or more, in anticipation of the future costs.
At this point, the tariffs are affecting certain computer parts, hardware, networking equipment, PC's and telecommunications equipment. Due to these rapid price increases, CoreTech is not able to guarantee quotes on equipment prices until the fluctuations level out.
As you start to budget for 2019 IT expenses, you will want to account for some hardware price increases, so you are not caught off guard or run short on budget dollars to fund your initiatives.
We will keep our blog readers updated if anything changes, however, for now, we will work with you to find the best equipment at the best price available. But, it's important to come into the present market expecting to pay more for equipment than you have in the past. We are available to answer any questions you have, give us a call at 402.398.9580.