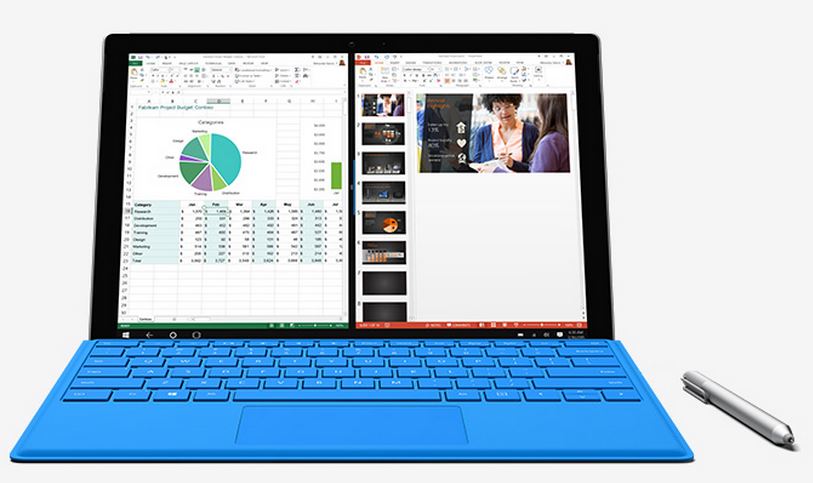 It's always exciting when a new gadget hits the market, especially one that's so useful.
We don't normally highlight product releases, however I know that many of you are interested in technology tools for your business, so here it is.
I sat in on a technology webinar conference today and they happened to have a Surface product release launch. I admit, I was impressed! Released with Windows 10 Pro installed, the Surface Pro 4 is slightly larger than the 3 at 12.3 inches, however thinner, lighter and faster. The Pro 4 also has a bit larger trackpad. The pen is now magnetic (as it was in the original Surface Pro) and does not need the band to hold it in place.
As with previous versions, the keyboard is sold separately and may be purchased in a variety of colors, along with a keyboard option which has fingerprint recognition. Accessories abound at the Microsoft store as well. These include a dock, Bluetooth mouse and a sleeve, among others.
The new Surface Pro 4 (sans accessories) ranges from $899.00 to $1,499.00 depending on the processor and memory combination you prefer. The release date is set for October 26th and Microsoft is taking advance orders staring on October 7, 2015.
Are you considering mobile solutions for your business team? I welcome the opportunity to visit with you about the variety of solutions available and what might fit your business needs. Email me today!