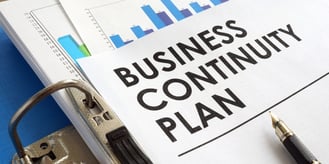 The latest transformative technology is building speed, and poised to impact business in a major way. You've seen the headlines, and maybe some hype, however what's really happening? Read on and we'll get you up to speed on what virtual reality is and where it is headed.
What is it?
Virtual reality (VR) is a technology that lets users interact with an immersive, simulated world.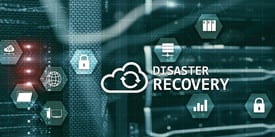 These reality devices add digital information or objects to the user's line of vision. Users can still see and hear everything in the real world, but the devices have see-through lenses that layer data and images onto them. Some VR devices completely replace a users' vision with information they present on screen and in headsets. The visor has built in cameras and sensors that record data, process it, and then projects it on a specially designed lens that allows you interact with 3D objects in the real world. By using our head and fingers you can move, point, click and play with the holograms anywhere.
What is it used for in business?
These VR devices can be used for a multitude of business needs, including different fields of business from medicine, to architecture, to sales, to education as well as manufacturing and construction. Professionals are finding creative uses that improve their products and processes. According to an article from Modern Mobility, Ramin Edmond found that in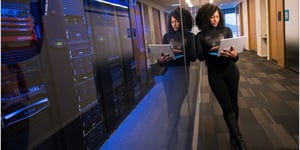 hospitals, "doctors can use (Augmented Reality) AR headsets to view data during surgeries or talk to patients while viewing their vital signs and other health information right in the lenses. In education, AR and VR devices can allow students to learn more information about museum exhibits they're viewing, and virtual reality devices can provide simulations that help with job training. One of the biggest use cases is in manufacturing, where these devices can provide workers with step-by-step instructions or even blueprints for building something." A software and hardware vendor has even developed a "smart hardhat." This is a helmet with an Augmented Reality screen on the front used for construction sites as well as oil rigs. Businesses are also finding ways to communicate the value of their business through VR, with projects like demos, 360 tours, presentations, and more.
The Future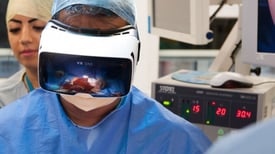 VR is in the works with many vendors including Canon, Samsung, Microsoft, Google, Intel, Facebook and Apple. These headsets are not a toy, IDC Vice President Tom Mainelli said, "This is not something that is just cool to have. This is the next generation of compute." Google Glass puts a smartphone screen next to your eye, while Microsoft's HoloLens lets the user interact with a 3D object in the real world.
The Growth
VR devices are quickly making a place for themselves. Expected growth for the next three years is from 20 billion this year to an upwards of 54 billion by 2019. The consumer market for headsets is also expected grow at an astounding 99% annual growth rate between 2016 and 2020. With the majority of headsets costing a fairly low amount for consumer electronics, this will also help drive adoption. Currently devices range widely in capabilities and price ($99 to $3,000). Some VR devices are priced similarly to smartwatches, and also need to pair with another standalone computing device. No matter how you put it, one thing remains. Virtual reality is going to change the way we interact with technology in the business world moving forward.
Resources:
http://www.blackenterprise.com/technology/microsofts-hologram-headset-could-change-business/
http://www.businessinsider.com/facebook-ceo-mark-zuckerberg-talks-virtual-reality-oculus-rift-vr-2016-3
http://www.techrepublic.com/article/virtual-reality-for-business-the-smart-persons-guide/
http://searchmobilecomputing.techtarget.com/blog/Modern-Mobility/Virtual-reality-devices-are-the-next-generation-of-computing-IDC-says
http://www.theverge.com/a/best-vr-headset-oculus-rift-samsung-gear-htc-vive-virtual-reality