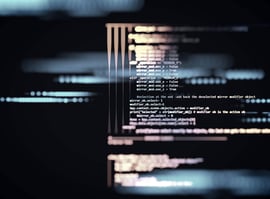 During the onboarding process or while on a service call, you may have heard us use the term "CoreCare agent" but weren't quite sure what that is or does.
As a contracted client, either CoreCare | Critical or CoreCare | Basic, there is a small application that runs on your computer, whether it's a PC, laptop, Surface or server, that periodically sends information about the status and health of that computer to our RMM (remote monitoring and management) utility database (aka "the system"). Some of that information includes things like:
Hardware inventory (CPU type, memory configuration)
Disk drive inventory
Process and services lists
Software inventory
Event logs
Printer inventory
Network adapter information
Memory and CPU usage
What happens with this information?
In a nutshell, the information we receive back from the agent allows us to investigate and troubleshoot issues behind the scenes without the need to disturb you as a user until we absolutely must - to connect remotely to your machine.
Some things happen automatically. For instance, if an important service stops during the day, the agent will receive a command from our server to start it up again. If there is a known bad process that tries to run, the system will flag it and either kill it, or create a ticket to be assigned for one of our technicians to investigate further, or both. Event logs that indicate an issue will generate either a ticket or run an automated fix.
Other information is stored for reporting purposes. Software audits, asset reports and quarterly business reviews are all examples of how we use the reports. If we need to find all computers running version 10.3.5 of XYZ software, we can simply run a search across all clients to find them, then potentially run a script against those that will update the software to version 10.3.6 to fix a vulnerability.
What the CoreCare agent isn't.
I've had clients ask me about the name "CoreCare Monitoring agent" because they were worried that it was some sort of big brother utility "monitoring" and watching their every move. Whenever this comes up I assure them that there is no personal information, browsing history or keystrokes transferred back to our database. We're more concerned with catching your hard drive getting low on space before it causes you a problem than seeing your cousin's wedding dress on Facebook (but it was beautiful... just kidding). That's between you and management. We just want to make sure you are up and running to get your business needs completed and that we know about any issues before you do.
Hopefully that clears up any questions you may have. If not, shoot an email to info@coretech.us and I'll do my best to clarify things.