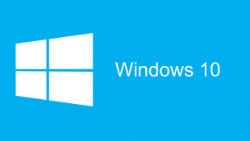 You are probably well aware that Windows 10 will remain a free download from Microsoft through July 29, 2016. It's a great deal, right? New version of Windows at no cost – awesome! Yes, however what you need to know for your business, and Microsoft doesn't tell you, is that you will need to engage your IT provider (CoreTech) to assist with the upgrade. That means your "free upgrade" isn't so "free".
Why? There's a lot you need to keep in mind relative to your network, applications, peripherals, and a number of other factors before you upgrade. So, how do you determine if a Windows 10 upgrade is worth the cost?
We are providing some basic guidelines below to help you answer this question:
Should I consider upgrading the computers in my business to Windows 10?"
Yes if:
You are running Windows 8 /8.1 and intend to continue using the computer for another year or more.
You have a device that uses a touchscreen interface like a MS Surface.
You access your computer remotely using MS remote desktop.
You are interested in using the Cortana virtual assistant functionality.
You would benefit from grouping and organizing your applications into multiple desktops as a productivity tool. (Check out https://www.youtube.com/watch?v=rMsqA4k0J34)
Your computer has a 6th generation Intel Core series (Skylake) or AMD Bristol processor.
Operating system uniformity throughout your organization is important to you for usability and support.
You are very security conscious and want to do everything that you can to secure your environment.
No if:
You are required to run older software which will not run on Windows 10.
You have older peripherals (printers, scanners, cameras, etc.) that are not supported by Windows 10 and you don't want to or cannot replace them.
You are running on a computer that does not meet the minimum specifications to run Windows 10.
Did you determine you would like to move forward and consider a Windows 10 upgrade? Find out the next step by subscribing to our email updates to the right and receive blog post: "Part II – How do I go about upgrading to Windows 10?"