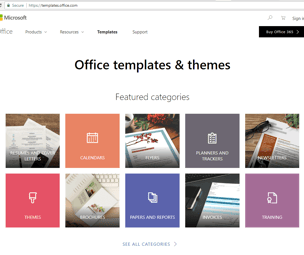 Since the new year is right around the corner, you're probably working on coming up with some resolutions to better yourself and/or your business. If you need help coming up with some solid goals,
explore
our post on writing SMART goals.
Once you decide what to conquer in 2018, you'll need a way of tracking your progress. One fun and easy method is to use Office 365 templates. Whether you need a calendar or planner to keep you organized, or a workout log or finance tracker to measure your progress, Office has made it incredibly easy for you to use their products for all of your specific needs. Check out the
Template section of Office.com
and see which templates could work to help you fulfill your objective. I'll go over a couple examples below, so you can get a feel for how you might utilize these templates.
Physical Health: A common goal many people aspire to when the new year rolls around is getting healthy. Let's say you want to lose 20 lbs in 6 months by eating healthy and exercising, in order to feel less fatigued.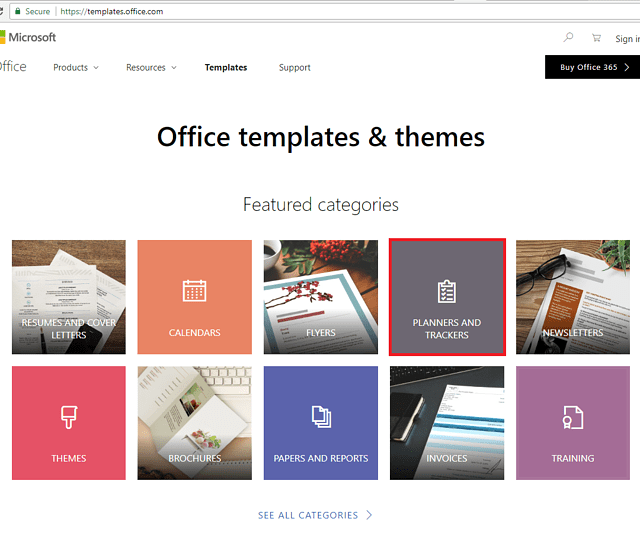 2. Since we have a specific aim, we can go straight to the "Health and Fitness" section and choose a tracker that looks like it will suit our needs.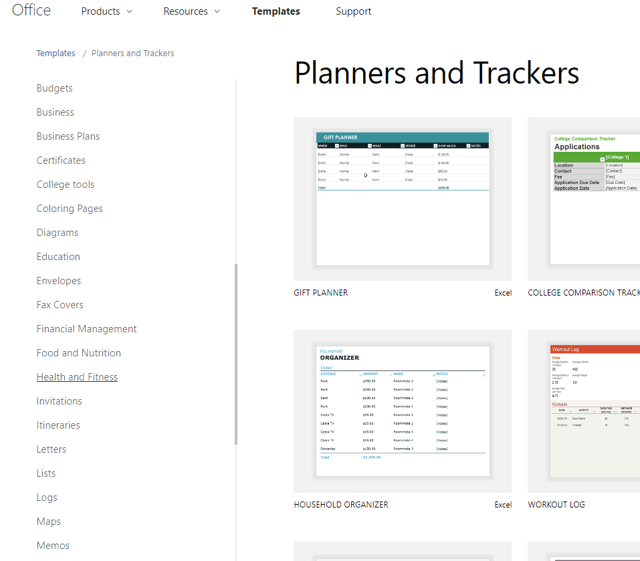 3. Once you select a template you like, you can download it and start using it in its specified program. This particular template is in an Excel format.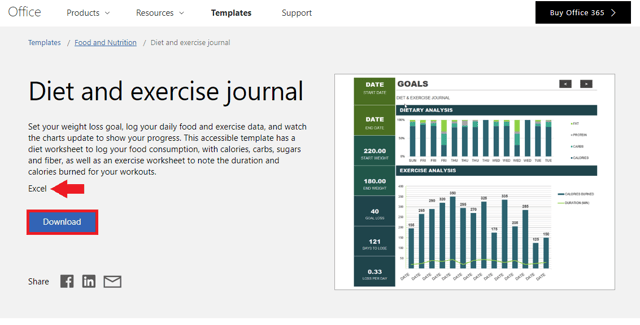 4. A lot of these templates do come with some instructions that appear as you hover over certain areas of the template.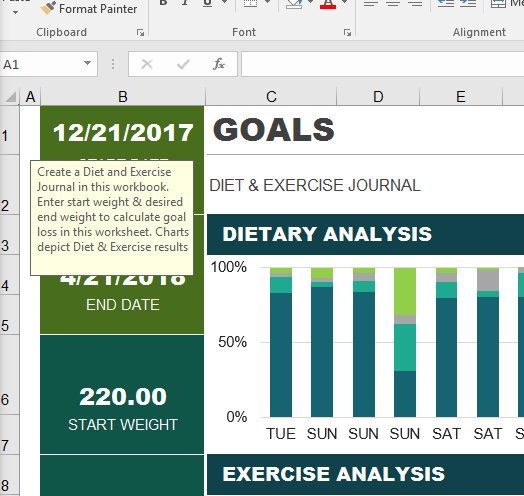 5. Some templates, (like this one) have multiple pages you can navigate between by using the tabs at the bottom or the arrows on the top, right of the data.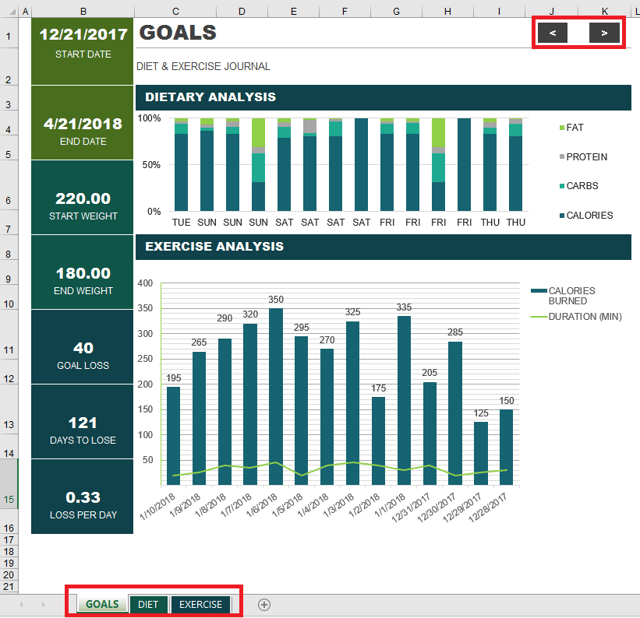 6. Start filling in your data, these templates are completely customizable.
You can start by entering your start date, end date, start weight, and end weight on the Goals page in the appropriate boxes and the form will calculate your goal loss, days to lose, and loss per day.


Use the second page to track what you eat.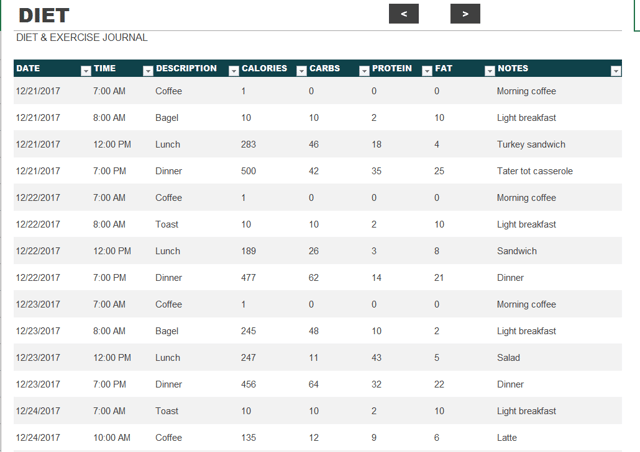 And the third page to track your amount of exercise.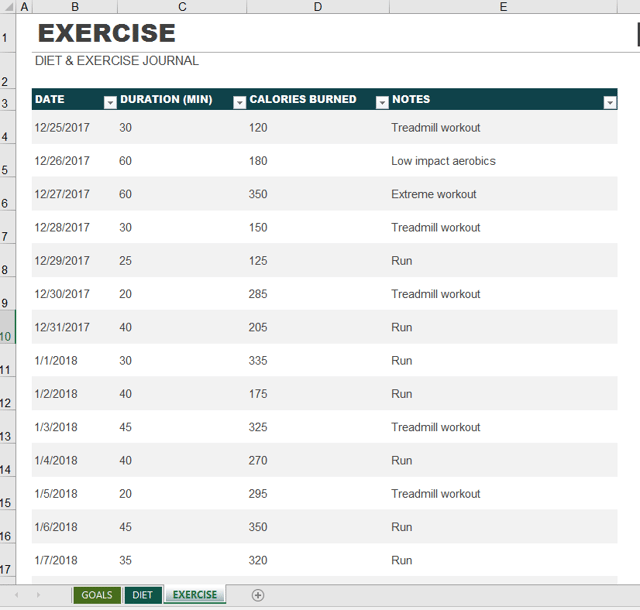 7. The document will use that information to create the charts on your Goals page.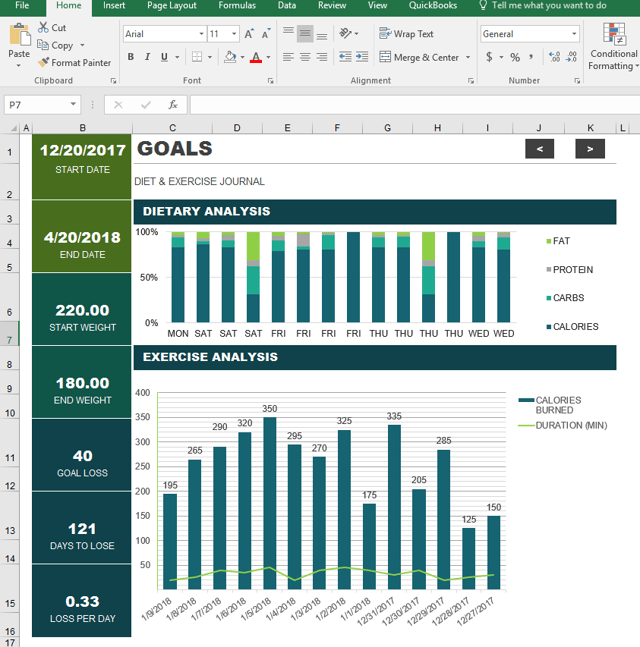 Personal Budget: Another common type of goal people set at the start of a new year is financial. Let's say your car is falling apart and you need to start putting money away so you can buy a new one. A monthly budget may be just the thing you need to keep track of your finances and ensure you are bringing in more income than you're spending.
2.1 Again, from the "Planners and Trackers" menu, you can navigate to the "Budget" page and find a tracker you think will work for you.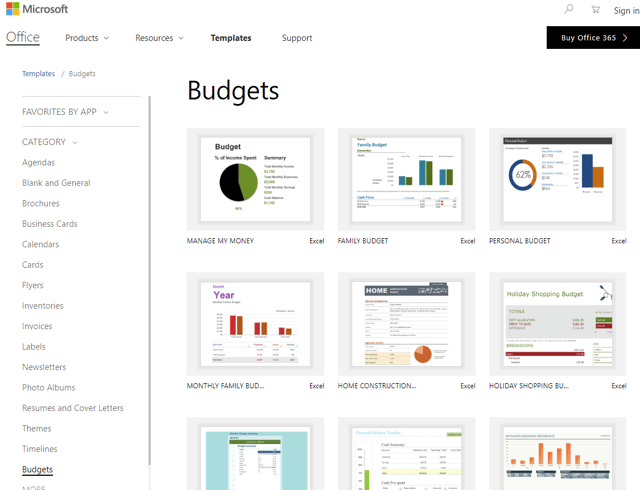 2.2 Once downloaded, you can input your information using the Monthly Income and Monthly Expenses tabs located at the bottom of the page. Much like the health tracker, it will use the numbers you type to create the charts.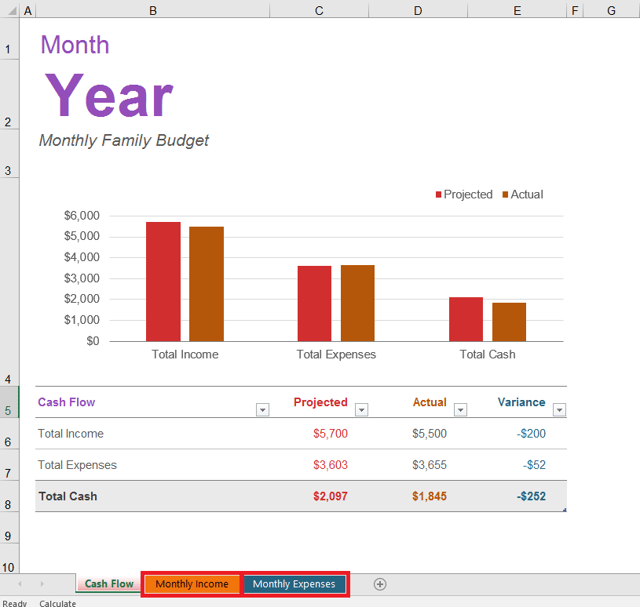 Time Management: Whether your goal is to complete a large project in a certain time frame or just to be more organized in general, there are plenty of calendar and schedule templates you can use to map out your time.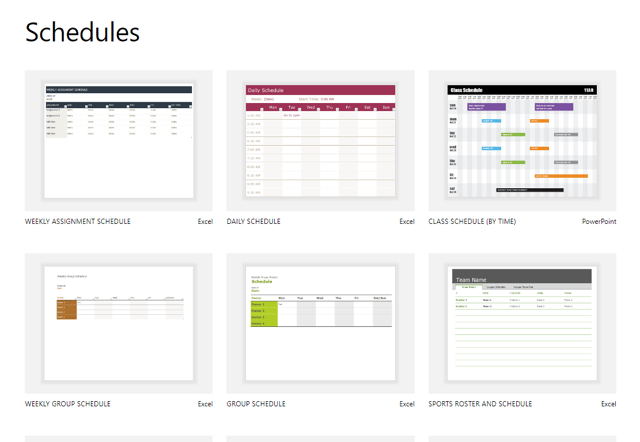 Below are a bunch of the different categories Office created templates for. Regardless of what your goal is for 2018, I'm sure you can find a template to help you stay on top of achieving your objective.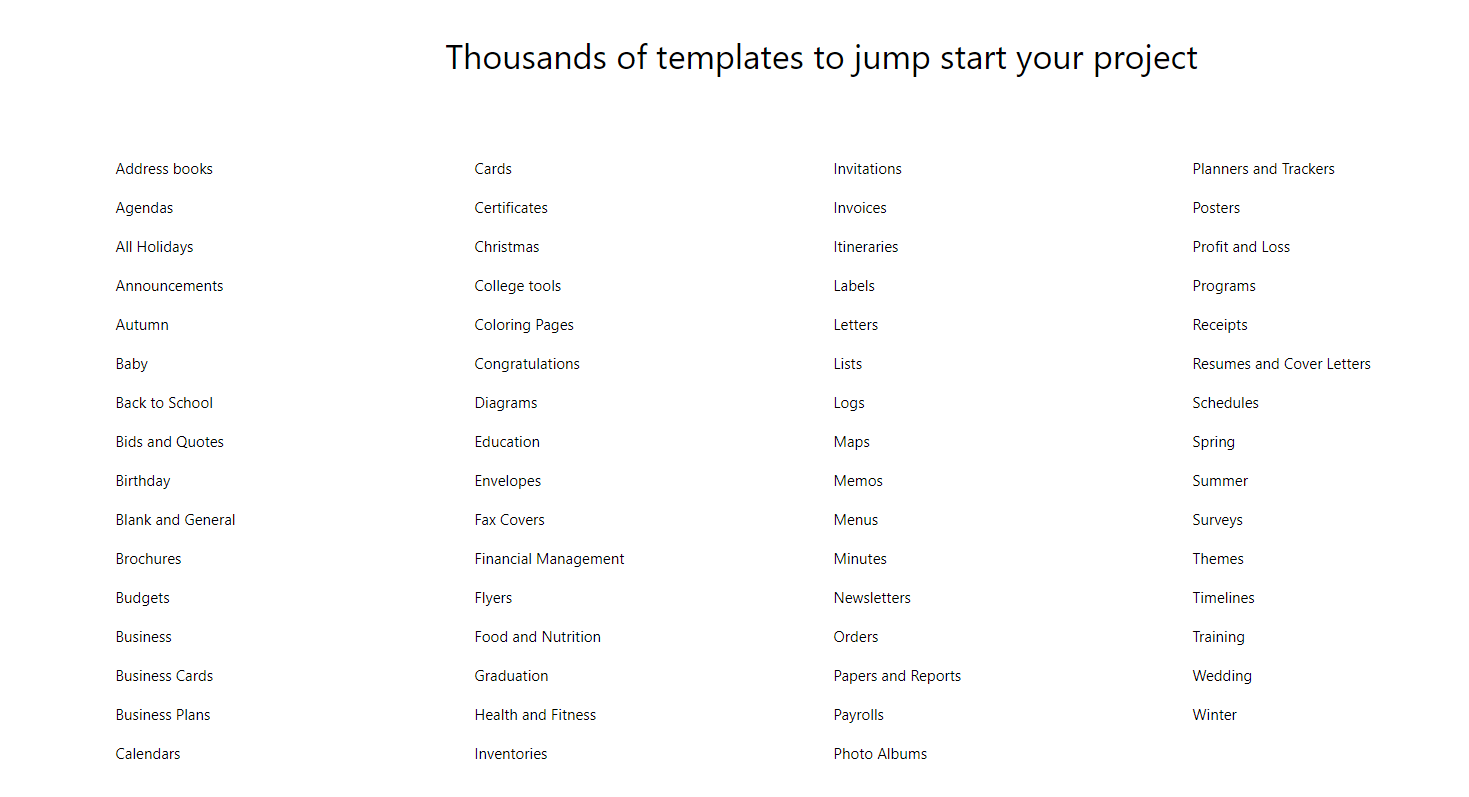 If we can assist you in your mission for the upcoming year, don't hesitate to give us a call at 402.398.9580 or email info@coretech.us. We look forward to hearing from you!