When mailing a check, you would never use a skimpy envelope that's easy to read through. You would spring for a sturdy security envelope with the blue, patterned lining that shields the contents from any snooping opportunists. Why not take the same precaution when sending confidential information via email? With so many opportunities for someone to steal your data online, how can you keep your information safe?
Email encryption is a good place to start. In essence, once you hit send on an encrypted email it becomes an indecipherable mess of jumbled letters and numbers that can only be decoded by the key you share with your chosen recipient.
You do have numerous options when it comes to setting up email encryption. If you are going to use a service to encrypt your emails we recommend CoreTech's managed encryption service called CoreScreen. If you choose to use this plan, we will get everything set up for you. For more information on what this plan entails, give us a call at 402.398.9580, or you can email us at info@coretech.us.
You may also set up email encryption and manage it on your own. If you are using Outlook (Office 365) you may follow our step-by-step guide, below, to set it up. To start, both you and your recipient need to verify your identity by creating a digital ID.
In order to create a digital ID with Outlook start with these steps:

1. In Outlook, click "File" in the upper left-hand corner.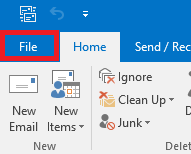 2. Click "Options" in the menu on the left-hand side.


3. In the window that pops up, select the "Trust Center" tab on the left. Once in the Trust Center, click "Trust Center Settings..."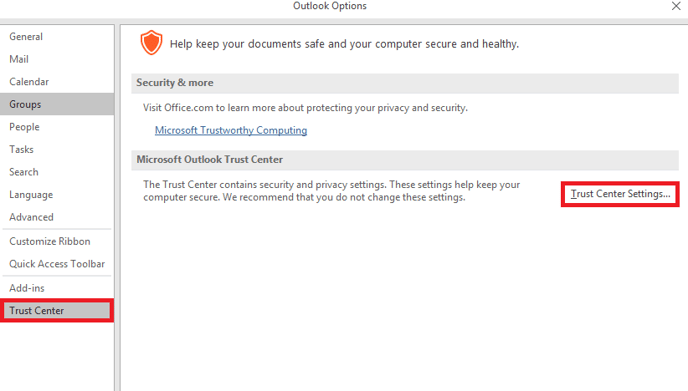 4. Then in the new window that pops up, Select the "Email Security" tab and then "Get Digital ID..." This will open up your web browser.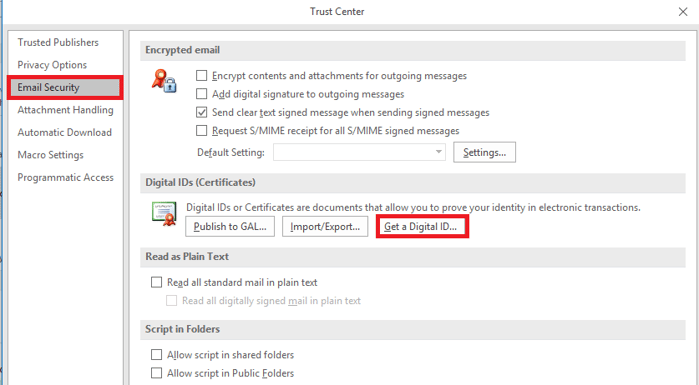 5. You will be given the option to select one of the digital ID providers Outlook works with, or you may use a provider of your choosing. Once you have signed up, you will want to follow along with the instructions provided to you in an email from your digital ID provider.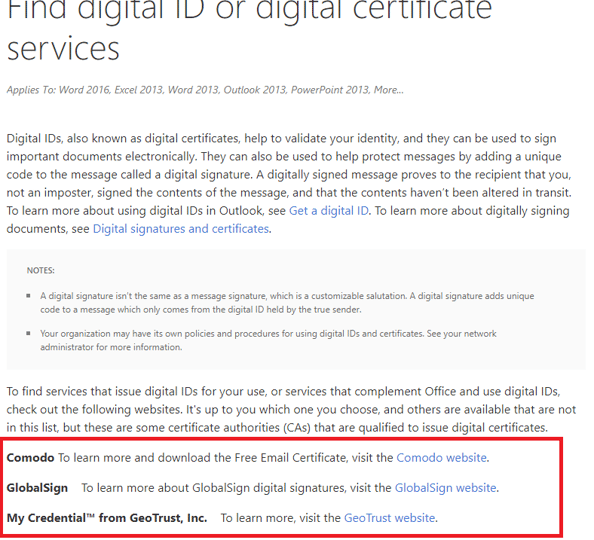 Now you can share your digital ID with these steps:
6. In order to do this, you will send your chosen recipient a digitally signed message. Start a New Email and select the "Options" tab in the menu at the top of the screen.


7. Then find and click the "
" symbol to the right of "More Options."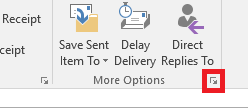 8. In this pop-up window, you will click "Security Settings."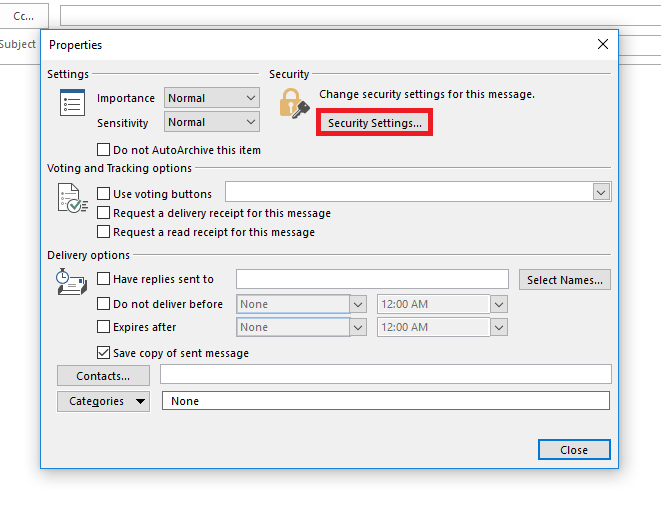 9. An additional window will pop up. Click the box next to "Add digital signature to this message" and click "OK."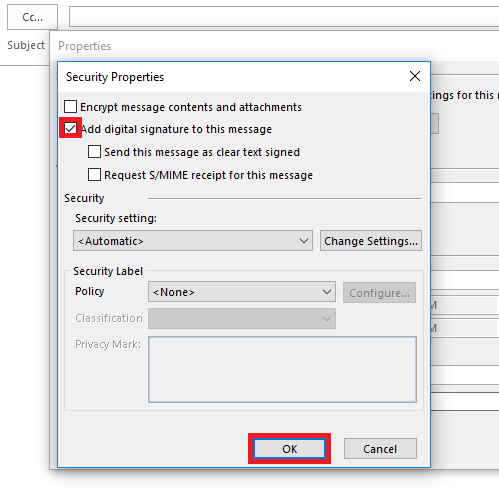 10. Now under "Options," in the "Permission" box, you have the option to click "Sign." Now you may compose and send your message.

11. After you send your message, your recipient will need to reply with a digitally signed message of their own. Once you receive their response, you will want to save their digital ID by right-clicking on their name at the top of the email and click "Add to Outlook Contacts" and "Save". (If they are already in your contact list, select "Update Information" instead.)
Sending Encrypted Messages:

12. Now you are able to send encrypted messages to this person! You will just need to click "Encrypt" under the "Options" tab of any email you wish to encrypt.
13. If the "Encrypt" option does not appear for you, refer to steps 6-8. This time, when you get to security properties, you will check "Encrypt message contents and attachments" and hit "OK." Your message is now encrypted.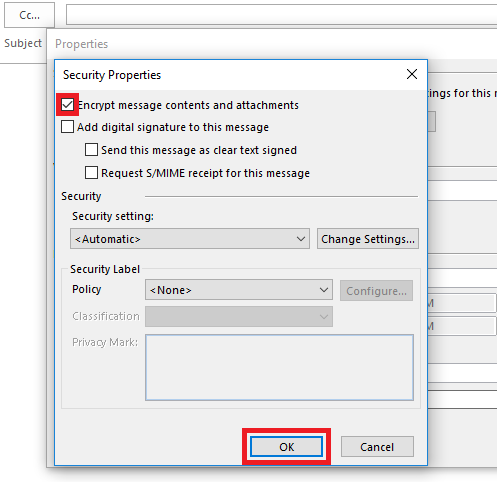 Receiving an encrypted email:

14. An encrypted email will be denoted by a key icon When opening an encrypted email, Outlook will either prompt you to put in your password for your digital ID, or it will recognize your system and allow you to view the email.

Although email encryption is very important, setting it up can get a little overwhelming. If you find yourself having trouble following these steps, or if you have any questions about email encryption, reach out to us at 402-398-9580 or by email at support@coretech.us. We look forward to hearing from you!