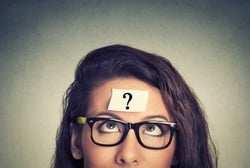 Creating a Technology LifeCycle Management (TLM) Plan is good way to plan ahead for technology upgrades that work within your budget process and your company needs.

While TLM encompasses all hardware, software applications, and renewals of each, a PC Lifecycle Management (PCLM) plan is an aspect of planning small to midsize businesses need to have a handle on. There is no one right way to go about technology upgrades. Working with many different companies, I have found that it is not a "one size fits all" decision. It is an IT Manager and Account Managers job to help each client navigate the questions they should consider before developing their PCLM plan.

The only statement that I would make for all clients is that it is much better to have a plan than just wait for disaster to happen and then have to make decisions while in the midst of a "fire drill".

There are three basic types of a PCLM Plan.

1. The first is a "no plan" decision. Some clients decide that they are just going to replace PC's as they break. The drawback here is that there is no budget planning involved and it can cause significant downtime for the user as the new PC or laptop is ordered, configured and setup on site. This would not be our recommendation but even this type of a plan can be modified a bit to make it less hectic.

2. The second is to do a full company replacement every 4-5 years. This can be a little disruptive to the productivity of the office unless well managed.

3. Finally, there is the option to do a rotation of PC's to be replaced. This is explained further below.
When considering a rotation PCLM plan you want to be aware of these two options:

1. One is to put the PC's into three fairly even groups by purchase date. You would then plan on replacing 1/3 of them for year 1,2 and 3. On the 4th year you would look at your network infrastructure and replace the equipment that fits into a 4-year replacement cycle. This would be a direct replacement of the PC's (if Mary, Bob and Sue are due for a new PC then you would give them a PC that is spec'd for their needs). The years can be adjusted to what makes sense for your business needs.

2. The second method would be a domino method. Here you would determine which PC's are in need of replacement but give the new PC's to the "super users" and take their PC's and domino them down to the individuals that have the oldest PC's. This gives everyone a new (or new to them) PC. Your super users are getting new PC's because they will benefit the most from the latest speed and technology while the other users will get a super users PC which is most likely much better and newer than the one they currently are using.
Technology and PC Lifecycle Management Planning are discussions we have with our clients on a regular basis.

If you would like to discuss Technology or PC Lifecycle Management, please give us a call today!