---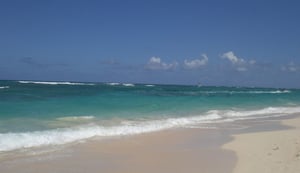 So, you have just gotten home from a very relaxing, much needed vacation.
You feel great! The work tension in your body is gone, and you feel fully relaxed and at ease.
On Monday you walk into your office, still thinking of the beautiful scenery you've just encountered. You turn on your PC, open Outlook and, just like that, the relaxed feeling is gone, completely vaporized in a moment.
What looks like a thousand emails have piled up in your inbox. Some of them may be junk, but there are others that need immediate responses, and some are crucial to future projects. Dread courses through you: you're not even sure where to begin.
We've all been there. After spending days going through emails following a seven day vacation, for a moment I thought I might not want to go on vacation again!
I quickly dismissed that crazy idea and started creating a method to make my return to the office much less stressful.
Before Vacation:
Plan for email time

– First, I made a deal with my husband that I could spend 45 minutes a day on my email. I would not spend any other time thinking or talking about work.
Plan your technology packing - I planned on taking my iPad with me. It is smaller than my laptop and I would have less temptation to actually work while on vacation. All I needed was access to my email (Just using my phone would have worked too, however, my eyes appreciate the larger screen)
Set goals for yourself - I promised myself I would not do any actual work other than going through email to make life easier when I returned.
Get organized - I created folders in Outlook named "After vacation" and "Read later." I also set up a few rules for newsletters, etc. that I wanted to keep but not look at during vacation. These would automatically go into a folder for later reading.


By completing my list before I left on vacation, I prepared myself for what I needed to accomplish when I wasn't soaking up the sun.
During Vacation:
Find the Internet! - Most resorts, cruises and hotels have free internet for their guests. Some have internet for a fee. It was worth it to me to pay the fee while out of the country to ensure I can get my emails done quickly and efficiently.
Implementing my plan - Each day I'd spend my allotted 45 minutes or less going through my email. I delete what I don't need/want; I move things that can wait until I return to my "After vacation" folder; I move things that I want to save for later into my "Read later" folder; and most importantly I forward emails which need attention right away to a coworker to handle. I also move those emails to my "After vacation" folder, so I can follow up when I return.
Now for the easy part (sort of): When I return from vacation, all I need to do is go to my "After vacation" folder and work my way through those emails. I generally manage to get through these in a short time instead of spending days sorting my email.


Just by taking a few extra steps to prepare myself for vacation I was able to jump right back into my work instead of spending all my time on emails.
And, with the extra time I can start planning my next vacation!!
What do you think about today's article? Did you find our tips valuable? We'd love to hear your comments below!