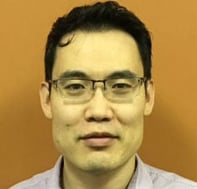 Marco Ren is a Systems Administrator here at CoreTech, and has worked for the company for almost five months. He monitors client networks to keep them up and running, identfies solutions to problems that crop up, and makes sure those problems do not happen again.
What do you enjoy most about working in technology?
I love that in technology every day is different. There is always something new being implemented, which in turn creates and impacts solutions. Planning and implementing ways to develop a final solution requires creativity and imagination, which I really enjoy. I like that my job helps match people with the right technology for their business needs.
What types of movies do you like? Do you have a favorite movie?
I really like documentaries and black and white movies. I actually have a huge collection of black and white movies, I like the classical feel they evoke. If I had to pick a favorite movie, it would be Ben-Hur.
If you could swap places with anyone for a day, who would it be and why?
I would swap places with my six-year-old nephew, Joseph. He drives everyone crazy. I would really like to know what he thinks.
What inspires you?
The bible. There are many verses that are my favorite, but one that really stands out is 2 Corinthians 5:7, "For we live by faith, not by sight."
Tell us an interesting fact about yourself?
I have lived in four countries: China, Canada, Singapore, and now, of course, the United States.
Tell us about your family. What do you like to do together?
My wife, Josephine, and I really enjoy doing everything together. We like to entertain friends, and have good conversation with them.
If you could have any one "superpower", which would you choose?
I'm only able to pick one? I have a couple "superpowers" that I would choose! First, I want the ability to learn everything fast. Second, I would choose to have perfect vision. It would be nice to see perfectly without glasses! I've had glasses since I was very young, so living without them would be nice.